What do celebratory GIFs from The Office, dancing parrot emojis, and a Slack channel have to do with Earth Day? More than you might think!
According to the EPA, the world began celebrating Earth Day in 1970 through what started as a grassroot movement. At the time, Wisconsin Senator Gaylord Nelson organized a national demonstration to bring attention to environmental issues. Protests and rallies occurred across the U.S. Eventually, this led the U.S. to formally commemorate Earth Day and to create the Environmental Protection Agency.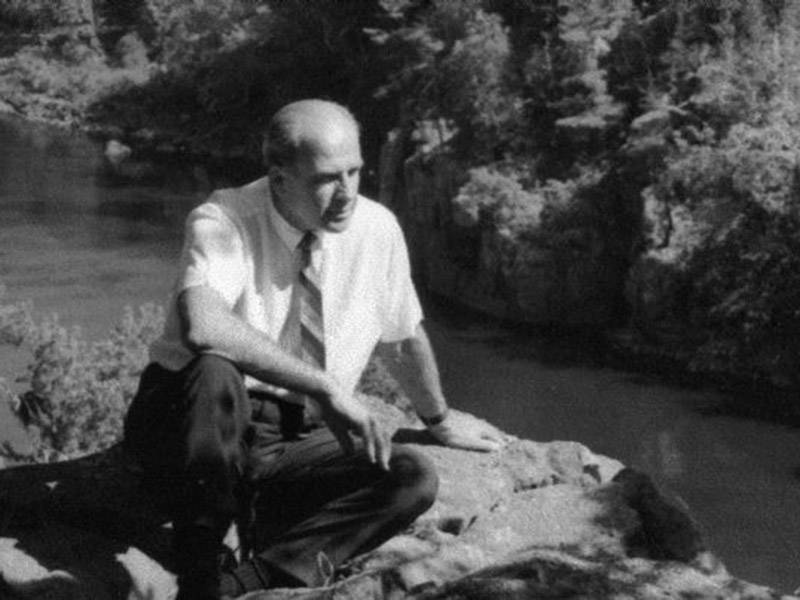 Earth Day has continued to be a day for communities to come together to promote sustainability, environmental education, and to make an investment in our planet. Avid Core was founded with a similar commitment to sustainability and community building and this Earth Day, we wanted to share one of the ways we put these values into practice in our virtual office.
Avid Core uses Evergreen, a peer-to-peer recognition software, to give back to the planet and to each other. Evergreen partners with Eden Reforestation Projects, which plants a tree every time we give a "kudos" to our coworkers.
Each week, every team member is given three seeds to share and is prompted to write a note recognizing a coworker's work or support. It is set up on Slack, our internal communication system, and the whole channel is full of warm fuzzies, painting a picture of the breadth of work being done each week at Avid Core.
Through Evergreen, Avid Core is making a difference for the environment – both our team environment and around the world. To date, Avid Core's kudos have led to the planting of 576 trees and offset 48384.00 kilograms of carbon.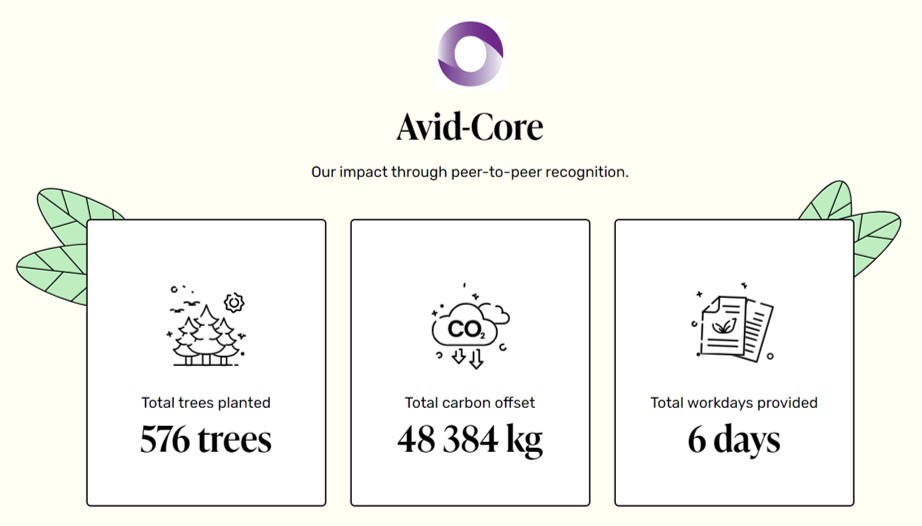 "We have such an amazing team at Avid Core, it's nice to get the weekly prompt to recognize those who have been working so hard to help our clients meet their goals," Amanda Roberts, Avid Core's co-founder and Chief Marketing Strategist, shared. "By planting trees, Evergreen also aligns with our core value of giving back to our community."
Abi is a senior graduating this May from George Washington University, where she majored in Political Science and History. At Avid Core, Abi is working as the Communications Specialist Intern.