Welcome to Around the Table, a regular series where we talk to people in our network and share the incredible work they are doing in their industry. Pull up a chair and join us for conversation and connection.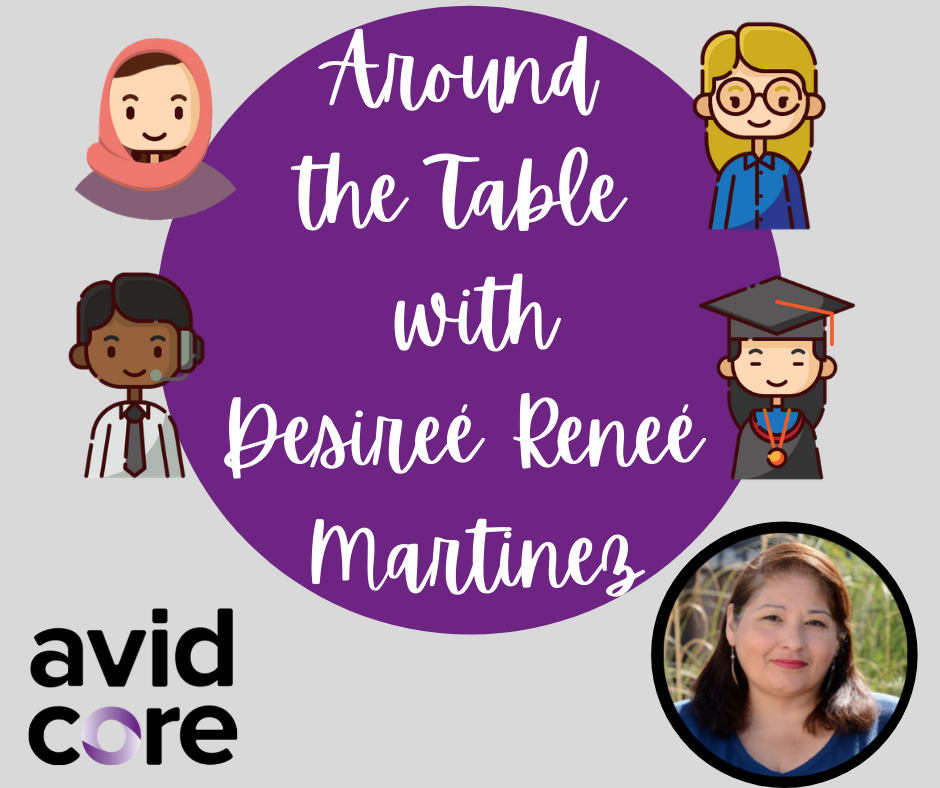 Name: Desireé Reneé Martinez, MA, RPA
Company: Cogstone Resource Management
Where to Find You:
LinkedIn (personal), LinkedIn (company), Twitter, Facebook, Instagram, and Youtube
What drew you to the field of archaeology?
In fourth grade I visited the Southwest Museum for a class trip where we learned about California Indians. I am Gabrielino Tongva. During the tour, the docent stated that the Gabrielino were extinct, which I knew was not true because I was alive. In sixth grade, I learned about archaeology and found out that museum docents turn to archaeological and anthropological books for their information. I decided that I needed to become an archaeologist to correct the misinformation in those books about my community.
What sets Cogstone Resource Management's approach to environmental services apart from other firms?
Our analysis and recommendations are based on good passionate science but also on practical solutions. We look at the bigger picture, as the work that we do affects other aspects of the project. We try to find solutions that are out of the box and help move the project forward.
What is one cultural resources policy you would like to see changed in the future and why?
Agencies and other government entities should create full-blown collaborative tribal programs that look at their managed lands as a whole, instead of waiting for a project to be undertaken to start communicating with tribes. A holistic approach would allow agencies to do better planning and not go down a rabbit hole on a project on land that is important to the tribes. They would then already know the importance of the land and thus avoid it, if possible.
You'll be sitting on a panel with Avid Core's Amanda Roberts during the 2021 National Association of Environmental Professionals Conference & Training Symposium. What are you hoping people take away from the session?
Communicating with Native American tribal leaders is different than talking to other stakeholders. You should approach it as you would a head of state. They are the leader of their nation and should be treated as such. Also, although a tribal leader may speak English, there are culturally based communication patterns that you need to be aware of because it will affect participation if not recognized.
What's the best advice you've received in your career?
When discussing our careers in third grade, my teacher said that we should pick a career that we love. I love archaeology and here I am decades later.
What advice would you offer to someone starting their career in environmental planning?
You need to learn the laws in the state that you will be working in and talk with people who use them or get an internship so that you can actually see the laws in action on the ground. Know the difference between the federal and state lingo. You don't want to look like a fool by using them interchangeably.
If we were literally "around the table" right now, what food would you have brought to share and why?
Tasty Tongva Treats – well, that is what I call them. These are our super food power bars created by Craig Torres, one of our Tongva cultural educators. It is chia seed with various nuts and berries, like elderberry, one of our traditional foods, combined with agave syrup and rolled into balls. Chia was a staple in the Tongva diet and we have been moving to try and eat more like our ancestors .The recipe can be found in Cooking the Native Way: Chia Café Collective.
Interested in building a relationship and joining us around the table? Let's connect.