Avid (adjective) – having or showing a keen interest in or enthusiasm for something. It's more than just our company's namesake. Passion for our work and for the things we love is part of our core values. Each month we'll share some of the things we're Avid Fans of with you.
2020 changed the world with the emergence of COVID-19; the way we worked, learned, interacted, and lived transformed as restrictions and social distancing became the new norm. Masks and hand sanitizer became everyday accessories, traveling was either limited or out of the question, and everyone wondered when they would finally get to physically embrace their loved ones again. More than 15 months have passed since the World Health Organization officially declared COVID-19 a pandemic, but after enduring many obstacles and uncertainties, society is slowly transitioning back to life as we once knew. Check out some of the activities the Avid Core team is grateful to experience again.
Amanda – Getting My Hair Done
The first thing I scheduled when I received my vaccine was a hair appointment! I am not particularly concerned about looks, but after a year of not having any excuse to look nice, I was eager to shake things up with a new 'do!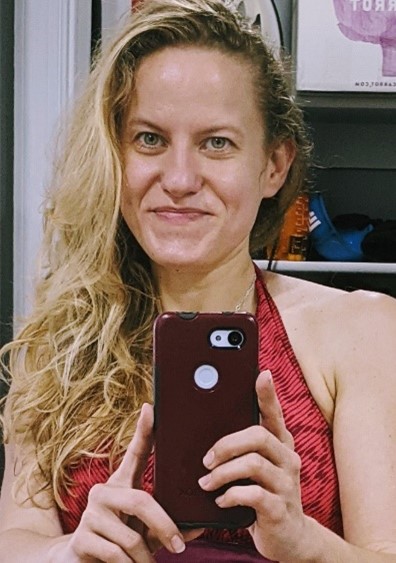 Photo by Amanda Roberts
Ashley – Seeing Family
As soon as our whole family's vaccination dates were set, my parents booked a flight to visit. In early May 2021, we were finally reunited for the first time since January 2020. We spent the week soaking up time together, visiting restaurants that we had previously only been able to do takeout from, and taking our dogs to our favorite bar/dog park combo, Barkhaus.
While I'm infinitely grateful for the ways technology kept my family connected during the pandemic, there is no Zoom call that can compare to that first hug in person! My sister lives in Wales and I am eagerly awaiting the day the U.K. eases its travel restrictions for vaccinated travelers so we can also have that beautiful moment.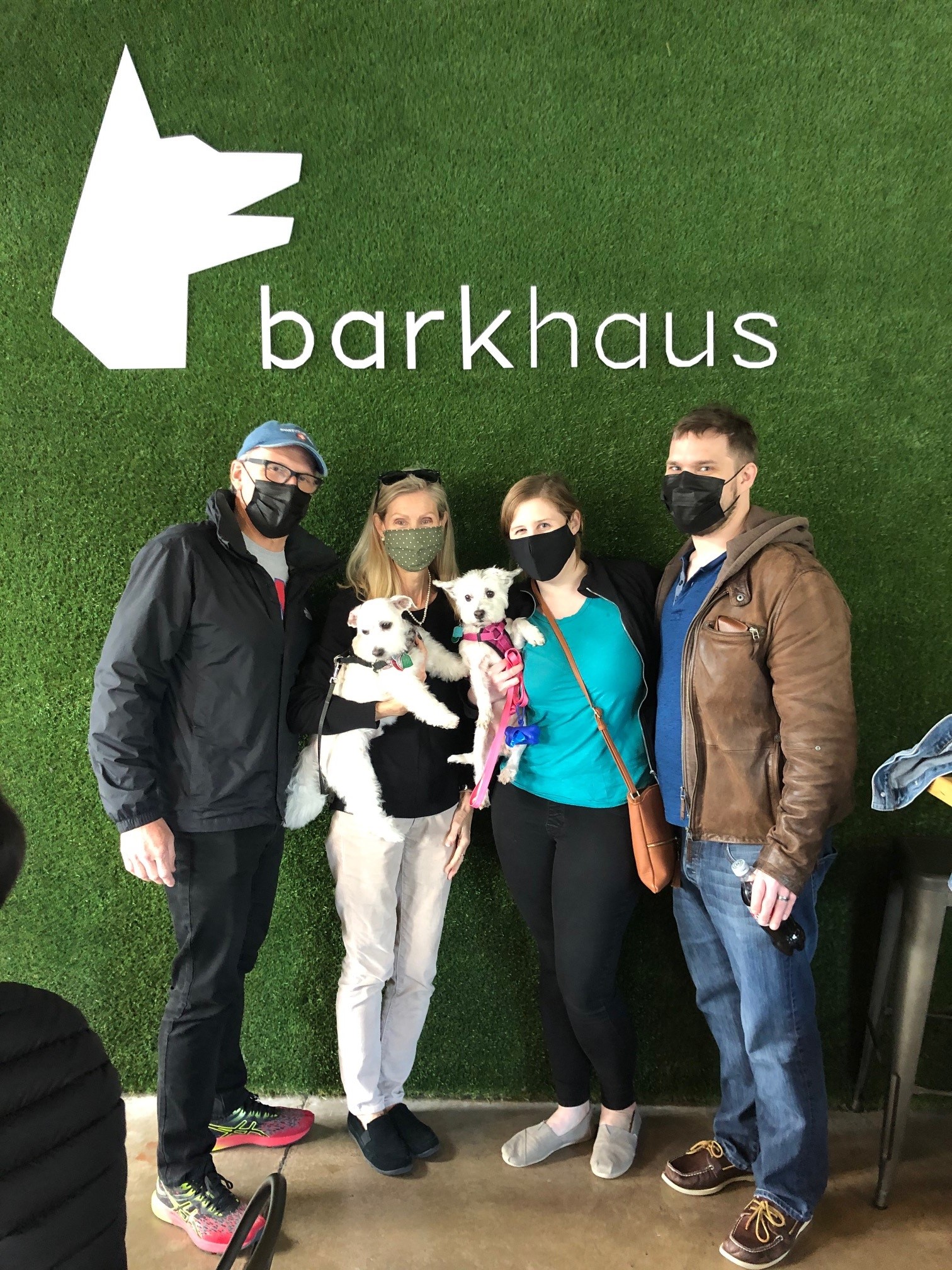 Photo contributed by Ashley Dobson
Stephanie – Exploring New Restaurants, Wineries, and Breweries
With an amazing vintage picnic basket always packed, we are ready to drive a few extra miles to visit new places to eat, unwind, and play games. My family created a post-pandemic checklist, which included hugging grandparents, going sailing, hanging out with friends again, and water balloon fights. Now that we've gotten those important activities out of the way, we're turning our attention to other places to be explored! There are so many fun small towns that offer a much-needed change of scenery within 1 hour of DC. Whether it's a local farm that provides horseback riding lessons for my daughters and delicious brews for parents, a trip to Fort Monroe, or a Middleburg winery for a besties day out, people of all ages can experience something new. Really, it's a win-win situation. We are getting the opportunity to discover new favorite places/drinks/treats while supporting small business owners. Feel free to let me know what else to add to our never-ending checklist!

Photo by Stephanie Mace
Andrew – Attending Food Festivals
After having been a regular at Taste of DC since I moved here more than eight years ago, I'm looking forward to the return of food festivals to the DC area the most. While I've done my best to support restaurants in my neighborhood throughout the pandemic, there's nothing close to the experience of wandering through all the stalls and food trucks to sample street food from around the world.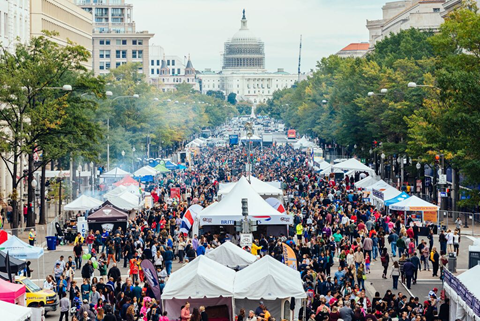 Photo by Taste of DC
Tremayne – Spectating Basketball
As life seems to slowly return to normal, I am looking forward to a few things like live concerts, local farmer's markets, and spectating basketball games. We all remember when it seemed like the world stopped turning, but it didn't connect with me until after basketball games at the local and professional levels were canceled.
Across the Navajo reservation, basketball is king. You'll understand what I mean after watching Basketball or Nothing on Netflix – a show based on sharing the struggles of high school basketball players from the reservation. My nephew is featured in the final episode. I come from a big basketball family and am a former player, coach, and now an avid spectator. I cannot wait until I can attend a basketball game to cheer on my nieces and nephews playing at the local high school level and cheer on the Phoenix Suns as they make a run for NBA Western Conference Finals.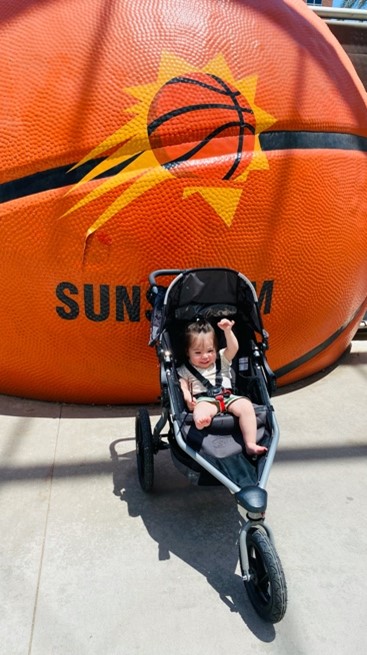 Photo by Tremayne Nez
Michael–Planning My Wedding with My Fiancée
When my fiancée and I became engaged in December 2019, we were set on having our wedding in the Spring of 2021. After watching couples across the country either cancel, postpone, or adjust their wedding format to comply with their respective state regulations, we were worried about taking that route for our wedding as well. We weren't crazy about the thought of looking back at our wedding photos years down the road and seeing us and our wedding guests masked or knowing we had a 10-guest wedding, but also, we weren't willing to jeopardize putting our loved ones at risk, especially since many of our family members and some friends had underlying health conditions and higher in age, so we were willing to push our date further down the road in hopes life would return to normal sooner rather than later. Thankfully, it did.
Planning a wedding during the pandemic was difficult and full of unknowns because vendors weren't operating and venues wouldn't allow us to physically visit, which made solidifying a date, booking vendors, and financially and logistically planning nearly impossible. Also, nobody knew when we would be able to travel or be able to hold and attend gatherings of any sort and how many could congregate in one place, indoors or outdoors.
Now that life has come back to normal, we've booked our venue, locked our ceremony to September 2022, and can plan and have the wedding we anticipated on creating and celebrating with everyone we love without the worries COVID-19 gave us in the past.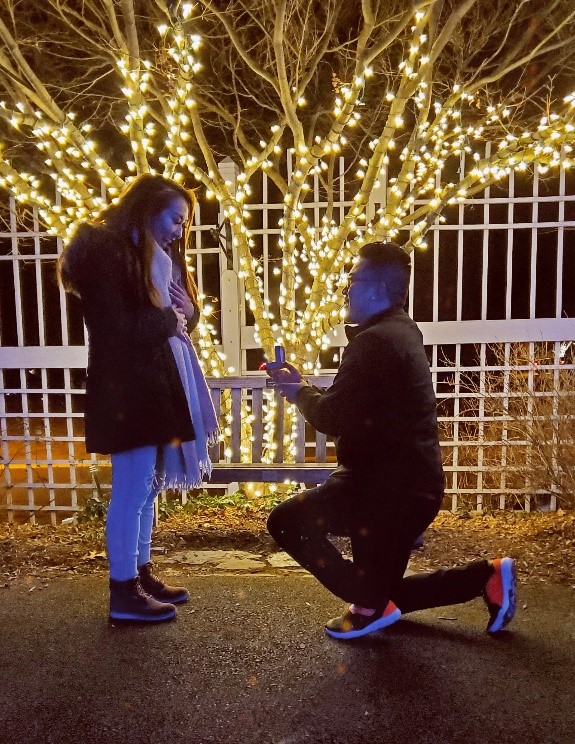 Photo contributed by Michael Chan-Lok
Virginia – Traveling
I love to travel, internationally and domestically. We took COVID-19 precautions very seriously, especially before my parents, in-laws, and all of us who were eligible for vaccination were vaccinated. Needless to say, we have not travelled much during the pandemic, certainly not by plane. Now that we're all vaccinated, I can't wait to travel again and continue to explore the world with my family.
Our first stop is southern California at the end of July! My husband was born at Camp Pendleton and a few years ago, we were able to see the house he grew up in before moving to Virginia and ate a bakery his parents frequented when they were first stationed there. We realized that there is so much more to see…including Disneyland!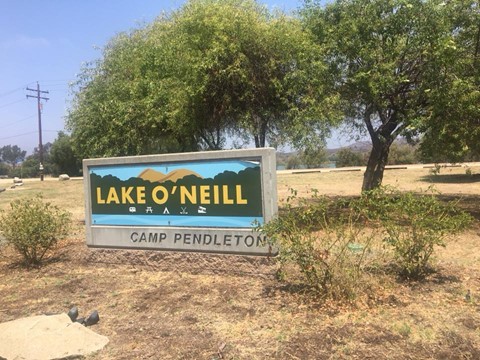 Photo by Virginia Quiambao Arroyo