Avid (adjective) – having or showing a keen interest in or enthusiasm for something. It's more than just our company's namesake. Passion for our work and for the things we love is part of our core values. In this recurring series, we'll share some of the things we're Avid Fans of with you.
While shuffling through a Spotify playlist or cleaning out old CDs, you may stumble upon a song that transports you back to a time that you may have forgotten. Songs carry sentimental meaning and value. Your "Oldies but Goodies" playlist may take you back to a time in college with friends, or a classic rock song may be the tune that your dad constantly played in the car. In this edition of Avid Fans Of, we're sharing some of our favorite memories that are tied to music or a specific song.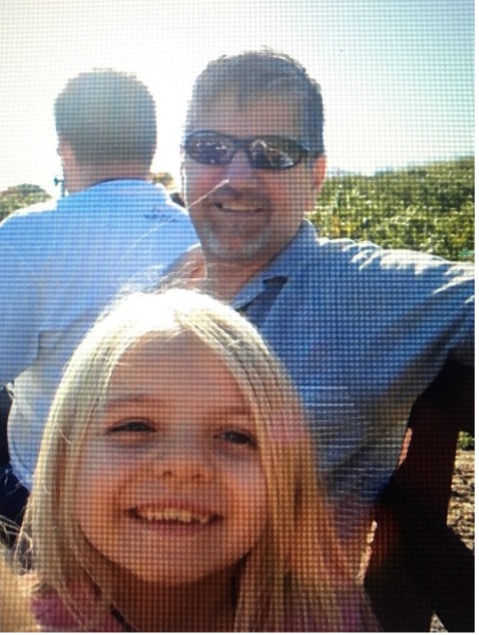 Abi Ingoglia – "And Your Bird Can Sing" by The Beatles
It is the summer between 7th and 8th grade and I am sitting in the front seat with my dad in his old convertible on the way to the beach. While driving over the bridge to Jones Beach, the Beatles Revolver album played on shuffle. The memories almost seem out of a movie. Our car was packed with towels, sunscreen, and our cooler with iced tea and sandwiches. Our family was squished into the two-door car, but it never felt cramped. Listening to songs like "And Your Bird Can Sing," I can feel the sun hitting the top of my head. I can hear my younger brother and I yelling every time we saw deer on the side of the road towards the beach. Forming these core childhood memories around the Beatles has made me one of their biggest fans and I continue to listen to their albums every day. I will always associate this band and their music with my relationship with my dad.
Alex Russell – "Dinah (Take 2)" by Thelonious Monk
High school means different things to different people – but for me, it presents a very ambivalent mix of feelings; some good, some awful. One thing I might never have found without going through high school language arts, however, is Jazz. As much as I love rock (Lou Reed, Warren Zevon, Joe Walsh) and film scores (Jerry Goldsmith, Danny Elfman, Tom Holkenborg), Jazz – particularly Bebop – remains my all-time favorite genre. My first year in high school introduced me to writers whose works I still admire – Jack Kerouac, Allen Ginsberg, William S. Burroughs – as well as the music of their time: Jazz. Exploring Jazz music on YouTube late at night or on (very) early weekday mornings, I came across a magical, iconoclastic album of solo piano works by the great Jazz pianist and composer Thelonious Monk (appropriately titled "Solo Monk"). While each song is imbued with his signature spirit, rhythm, and humor, the very first number – "Dinah (Take 2)" – remains one of my favorite compositions and, without fail, always brings me back to a time underscored by discovery. From falling in love with Beat writers to writing my own poems, "Dinah" is a song that encapsulates and illuminates this formative part of my life.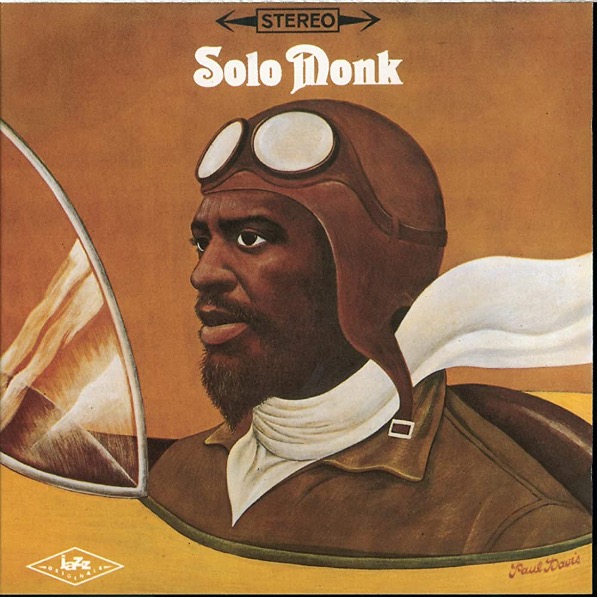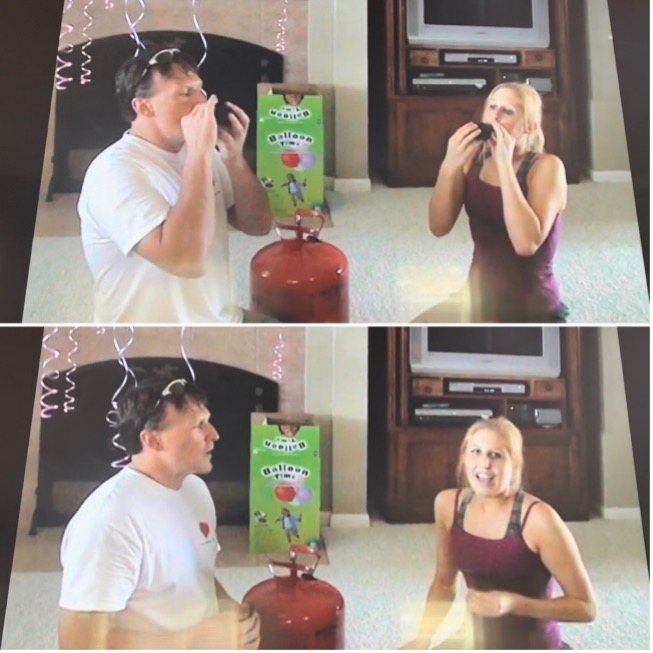 Ashley Dobson – "Life is a Highway" – Rascal Flatts
There are so many songs that have memories for me but one that really sticks out is the Rascal Flatts version of "Life is a Highway." Yes, the one from the Cars soundtrack. I turned 16 the year this version came out and my dad and I were listening to music while filling balloons with helium for my birthday party. We were doing an absolutely terrible job with this particular task because we just took turns singing to each other with our ridiculous helium-induced chipmunk voices. My mom, who was handling all of the real party responsibilities, came home to find us laughing hysterically on the kitchen floor as we attempted to give her a concert. "Life is a Highway" was a real showstopper of a number and it has remained a running joke for years. To this day, my dad and I can immediately make the other person laugh if they start singing the song. My dad even snuck a clip of the song into our father-daughter dance at my wedding!
Susan Hernandez – "Ojos Así" – Shakira
I had too many choices to pick from, but this song reminded me of my favorite times as a little kid. When I hear this song, it reminds me of trips my family and I took when I was at least 4 years old. I was obsessed with Shakira's Laundry Service album. I'd make my parents listen to it every single time we went to "Water Safari" (a water park in New York). I remember at some point my parents hid the CD from me, so I'd stop asking to play it, but they ended up giving in and playing the whole album again for me. "Ojos Así" is overall a great song that I still listen to today with this small memory of traveling with my parents.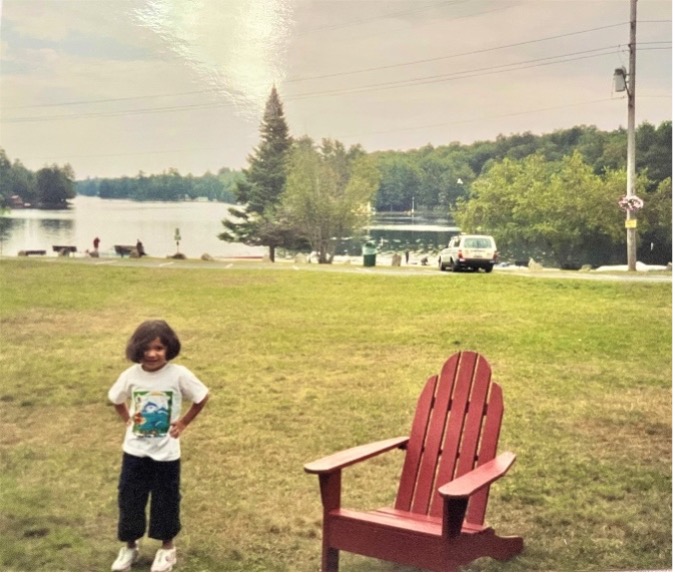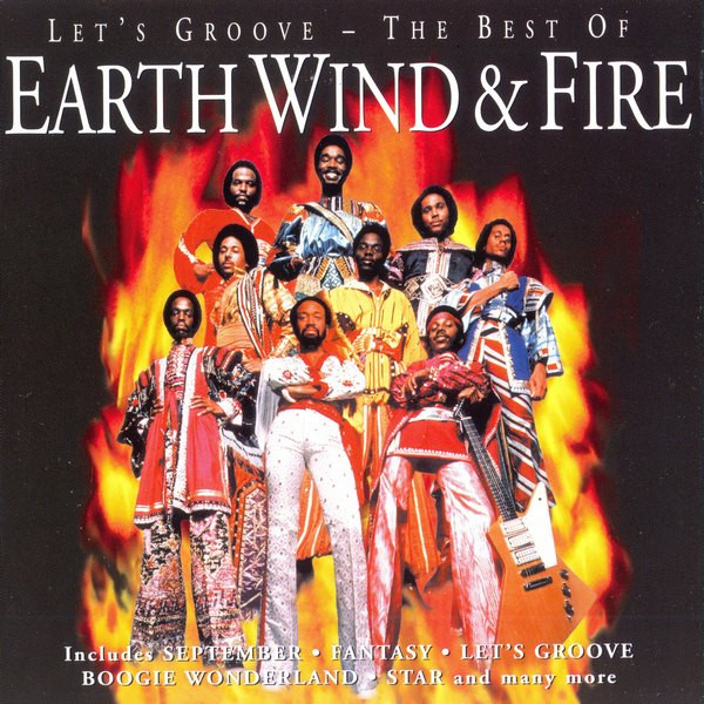 Rossana Gonzalez – "Let's Groove" – Earth, Wind, & Fire
I really have to thank my family for putting me onto some great music. For example, they didn't know how to speak English, but there was huge fanbase of The Beatles in Cuba when my mom was younger. She even said people would get the infamous Beatles' haircuts. They also LOVED Motown in my house. Even though you wouldn't be able to understand the words, the music was so good that it was still popular in my neighborhood. Names like Michael Jackson, Diana Ross, Donna Summer, The Supremes, and The Temptations were regularly used in my house. Thinking of these songs makes me reminisce of how my family would take me on drives with my mom's booklet filled with labelled burned CDs and playing them throughout the drive. Sometimes, we wouldn't even have a destination. We just cruised and listened to music. My younger sister, who is still in high school, now goes on these drives with me and has Motown karaoke sessions while we drive. My partner has to endure my karaoke sessions where I'm all three Supremes.
Steph Mace – "La Copa de la Vida/The Cup of Life" –Ricky Martin
My heart melted when I learned that my musical crush, Ricky Martin, was going to perform at the biggest event in 1998. I was a soccer-loving teenager set to watch the World Cup on my grandparent's couch in Paris while the World Cup was taking place in various stadiums around France. My heart jumps every time Ricky Martin exclaims, "Do you really want it!?" followed by the horns, drums and infectious techno sounds. It became the repeat offender in my CD player before soccer practice. When I arrived in France, I was surprised to see my grandmother was also obsessed. Every day, we would tune the TV to the latest match and she would sing all of the parts with her various Spanish, English and French accents. I would catch her multitasking and singing along. Apron on, my mamie would pretend she was Ricky by waving her hands in the air while preparing delicious meals. My grandfather and I would encourage her by clapping along. This image of Mamie Martin still makes me laugh and treasure how this song brought my worlds together. Some have deemed it to be the best World Cup performance, but that's just as controversial as the G.O.A.T. discussion.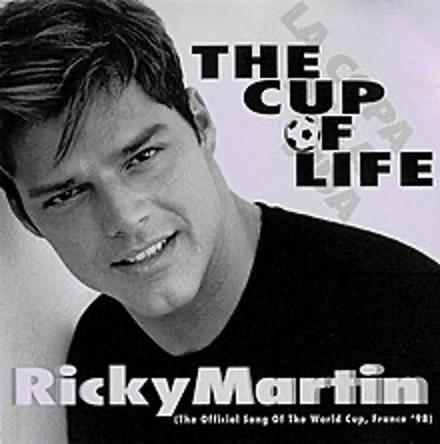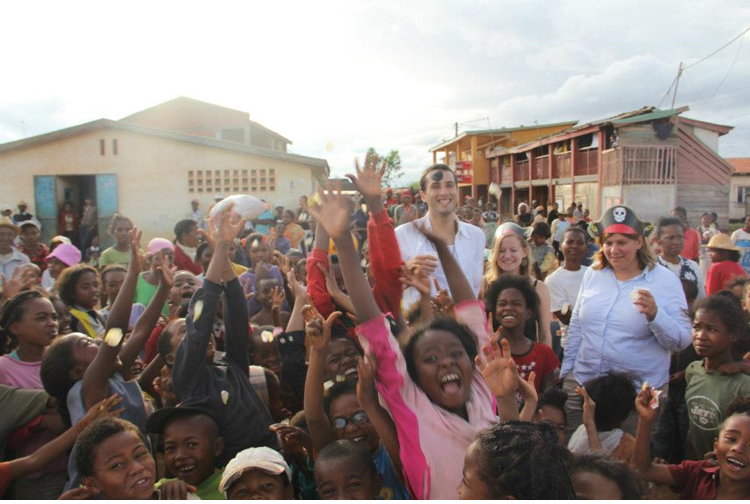 Amanda Roberts – "Waka Waka" – Shakira
I was visiting my friend in Madagascar who was wrapping up research for her PhD. She had just gotten engaged, and her local friends decided to throw a pirate-themed surprise party. At one point, the party spilled out into a neighboring lot, which attracted the neighborhood children. They gathered around (understandably) expecting to be entertained by the white people dressed as pirates. Not one to disappoint, my friend suggested we sing something that the kids might know. One friend suggested Easter hymns. While I wracked my brain to think of a hymn, another friend yelled "Waka Waka!" The world cup had taken place in South Africa just a year prior, so Shakira's Official World Cup theme was fresh in my head. We burst into the chorus:
Tsamina mina, eh, eh
Waka waka, eh, eh
Tsamina mina zangalewa
This time for Africa
The children sang and danced with us as we sang the chorus on repeat. We handed out pirate-themed party favors to the children as we wished them well and headed back to the party with giant smiles.
Virginia Arroyo – "Listen to the Music" – Doobie Brothers
My dad loved music. He played the drums in a band called "The Flintlocks" when he was in high school in the Philippines. As a child, I recall hearing Smokey Robinson, Fleetwood Mac, Whitney Houston, Hall and Oates, and Michael Jackson, to name a few. But we all have that one song that we keep on "repeat" and for my dad, that was the Doobie Brothers' "Listen to the Music." My 12 year-old self would scream….NOT AGAIN – but now I'd give anything to hear my dad say, "one more time…." and play it again. Thankfully he was able to reunite with his band members (pictured) before he passed away.