Avid (adjective) – having or showing a keen interest in or enthusiasm for something. It's more than just our company's namesake. Passion for our work and for the things we love is part of our core values. In this recurring series, we'll share some of the things we're Avid Fans of with you.
"To understand the radiance and wealth of a festive meal we must be alive to the interplay of things and humans, of ends and means […] In a festive meal, however, the food is served, one of the most generous gestures human beings are capable of." — Albert Borgmann, "Focal Things and Practices" in Technology and the Character of Contemporary Life.
"Turkey Day" is coming and we wanted to relive cherished moments around one of America's most beloved meals. In this edition of Avid Fans Of, members of the Avid Core team share their favorite Thanksgiving dishes, recipes, and memories with you.
Melissa Gomez – Pecan Pie
I had never celebrated Thanksgiving before, but soon after my arrival to the U.S. as an international student, my host family invited me to join a wonderful gathering of 25+ people around the nicest feast I had ever seen in a private home. Sitting by a big bonfire enjoying the view of the sunset on the Wye River and seeing about 12 of the extended family's dogs playing around the lawn was the cherry on top!
Ever since that first Thanksgiving when I gave myself a bellyache because I tried every single dish and dessert on the table, I look at this emblematic holiday with a lot of gratitude. It is a reminder of the abundance, people, and blessings we are fortunate to enjoy, and it holds a warm resemblance to the way I celebrate Christmas back home: with a big family reunion, a delicious dinner, and lots of laughter and treats.
Choosing a favorite dish when you have good contenders like stuffing, sweet potato gratin, and casseroles galore is no easy task. However, my sweet tooth had to pick Pecan Pie because pecans were also new to me, and I've liked them ever since (on a cake or on some trout). For this yummy Bourbon Pecan Pie use only ½ cup of light brown sugar, top it with a bit of vanilla ice cream, and you'll have an iconic, craggily delicious Thanksgiving delight.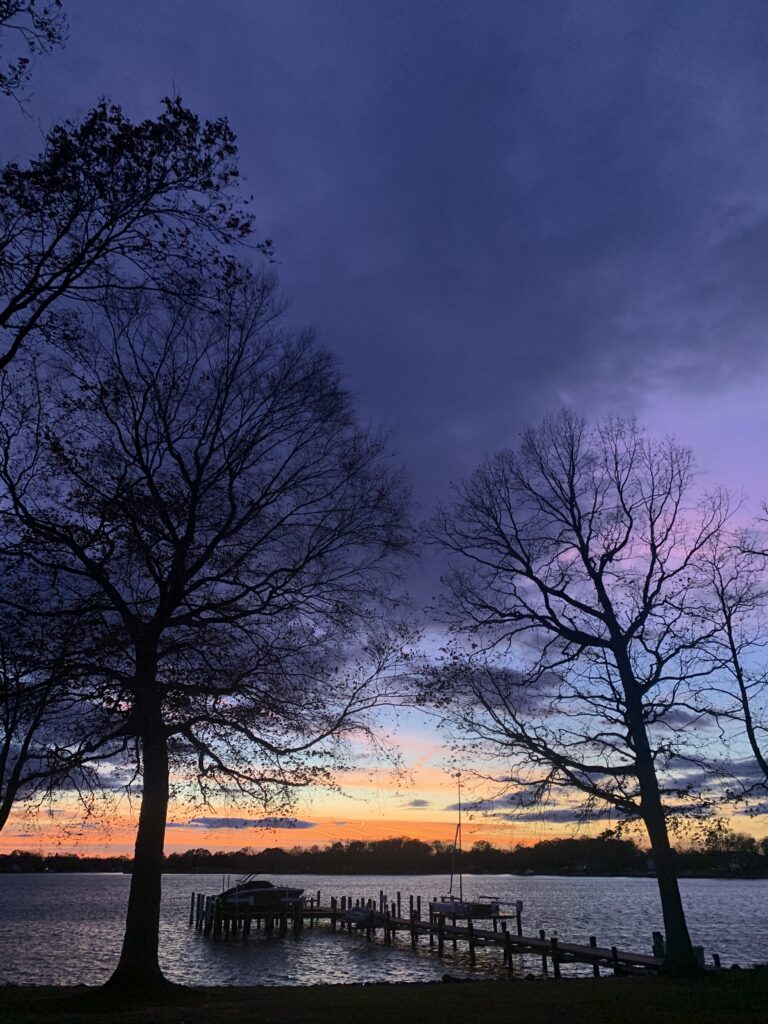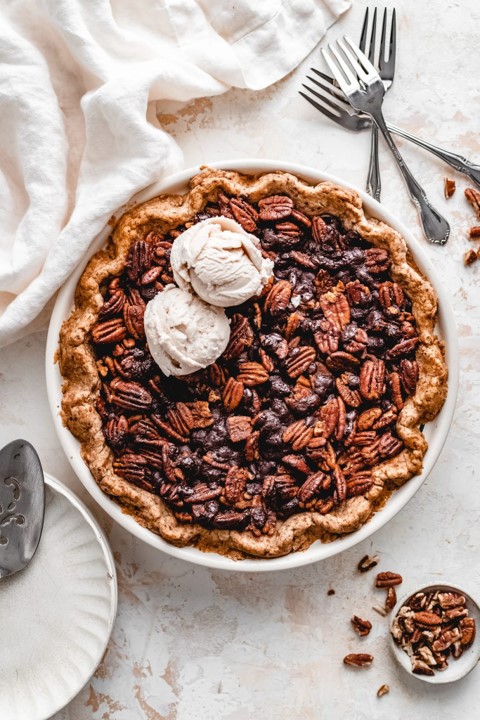 Stephanie Mace – Fried Oreos
My Turkey Day mix usually starts blasting in my air pods around 5 am on Thanksgiving morning. I treat Thanksgiving like a marathon because it's a full day of prepping, parade-watching, planning with Post-Its and entertaining. That's part of the joy of hosting some of my favorite people for my favorite holiday in our home.
I love it because we can come from different backgrounds to share a really indulgent meal together that lasts for hours. We take it seriously with two types of turkeys (fried/traditional oven roasted), two types of stuffing, every kind of pie and a variety of sides. But more recently, we have become known for experimenting with our deep fryer.
Usually after a friendly game of flag football and a full safety briefing, my husband fires up the fryer and he starts with fried Old Bay pickles, sweet potato fries, French fries and fried Oreos. We usually fry an entire package of Oreos using Bisquick mix and add a touch of vanilla extract. It's the perfect appetizer and post-feast night cap.
In the spirit of Thanksgiving, my kids love walking around the neighborhood delivering grease-splattered bags of fried Oreos to our neighbors. If you see the plume of smoke coming from our backyard, stop on by for your oil-drenched goody bag.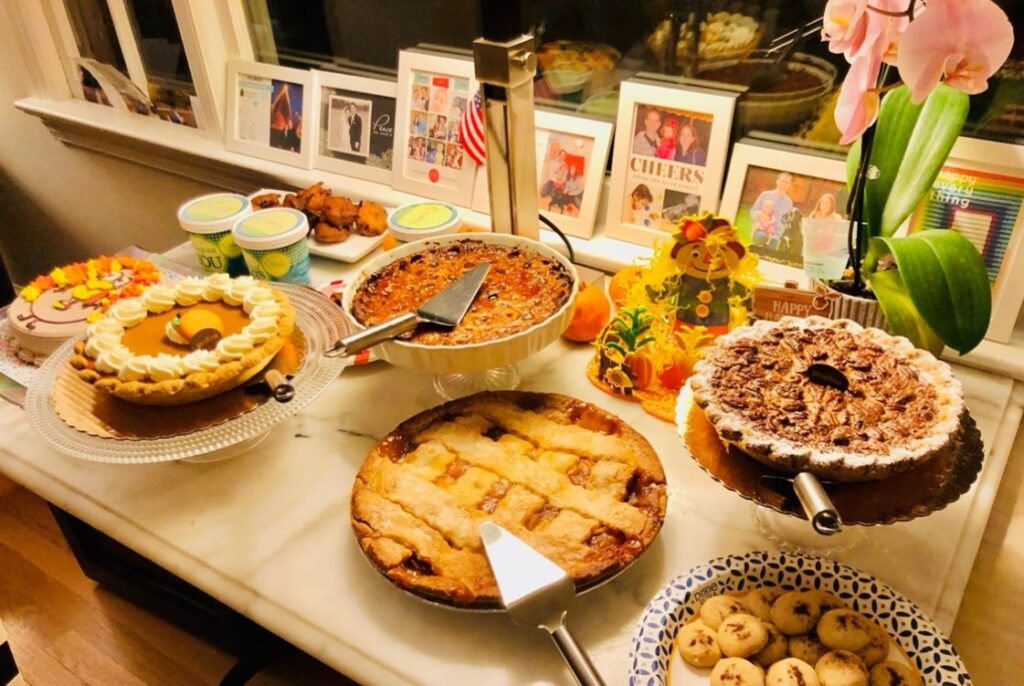 Ashley Dobson – Creamy Mashed Potatoes
Growing up, Thanksgiving celebrations were more about gathering with family than the food itself. I usually spent the day running around with my cousins or working with my mom and sister to map out our Black Friday shopping action plan.
But Thanksgiving is my husband's favorite holiday so now we take our menu planning pretty seriously. We switch out a couple of items each year to try some new options or to replace ones that were simply "okay" instead of "FANTASTIC!" but the one recipe that has been consistent is the mashed potatoes. You can't go wrong with Thanksgiving recipes from The Pioneer Woman because her recipes are all drowning in butter. These mashed potatoes are no exception (plus, they include cream cheese!), and they are absolutely the creamiest mashed potatoes you have ever tasted.
I always make this the day before and refrigerate and then throw a few extra pats of butter on the top before heating it up in the oven while the turkey rests. Don't skimp on the Lawry's seasoned salt either!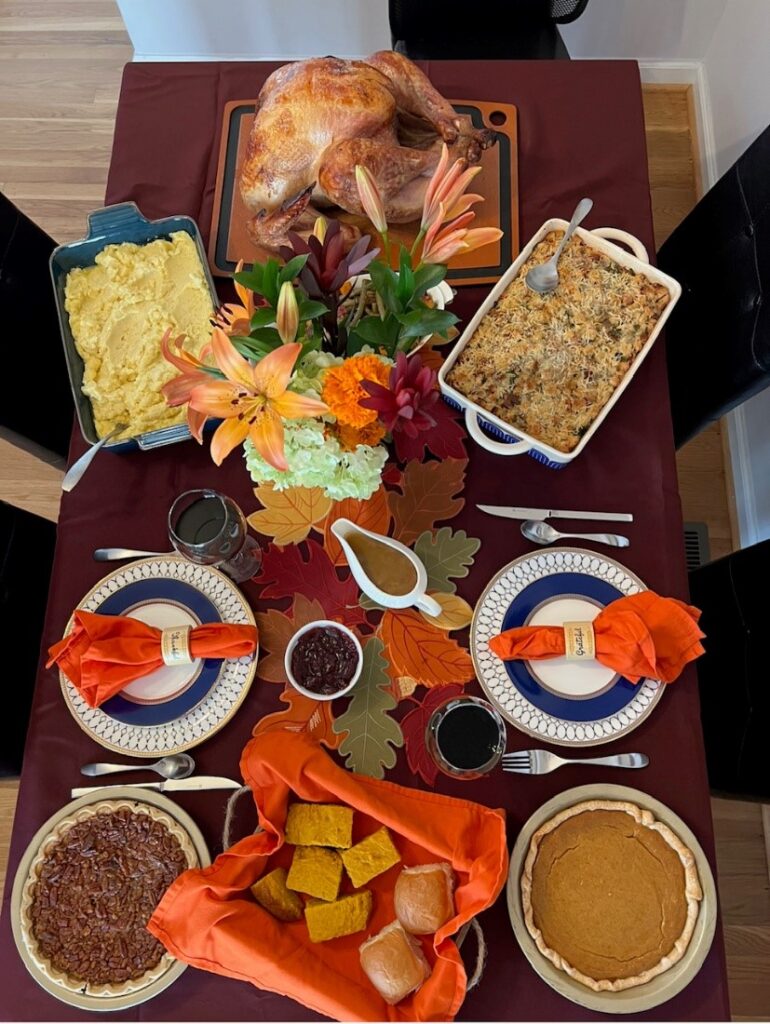 Sarah Cox – All the Seafood
I have no issues with what I consider a traditional Thanksgiving feast menu. Sampling nap-inducing foods and washing them down with wine is one of my favorite ways to spend the day. However, if we're talking about memorable food events, the Friday after Thanksgiving is the day to look forward to.
While most Americans refer to it as Black Friday, my family calls it "Fish Friday" because it's not just a day, but THE DAY to indulge in the bounty of the ocean. All the credit goes to my uncle, who catches fresh fish, brings it from the Carolina Coast to Northern Virginia, and turns some of it into ceviche and much of it into seasoned, grilled fillets.
My parents also sponsor a few pounds of fresh shrimp, which my uncle steams to perfection. To offset all these healthy choices, my aunt bakes a homemade cake or two. There are always leftovers on Saturday, but not on Sunday!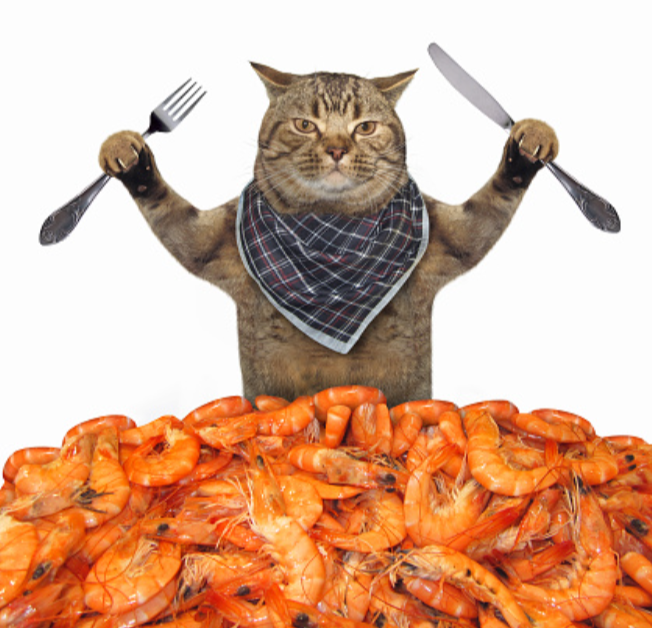 Rashaun Bennett – Candied Yams and Baked Ham
When I was growing up, one of the rites of passage as we grew older was mastering a family recipe. Everyone had their specialty, some took ownership of a dish sooner than others, but everyone at some point would be responsible for a dish that they could cook blindfolded.
Around my early teenage years my grandmother taught me her recipe for her famous candied yams and baked ham that was so tender that it would fall off the bone. The measurements, timing, ingredients all had to be precise because as I quickly learned (dare I say it, the hard way), a little nutmeg goes a very long way.
Ever since taking ownership of those dishes, I cook them every Thanksgiving, remembering my grandmother's guidance and hoping to pass it on to the next generation of Bennetts.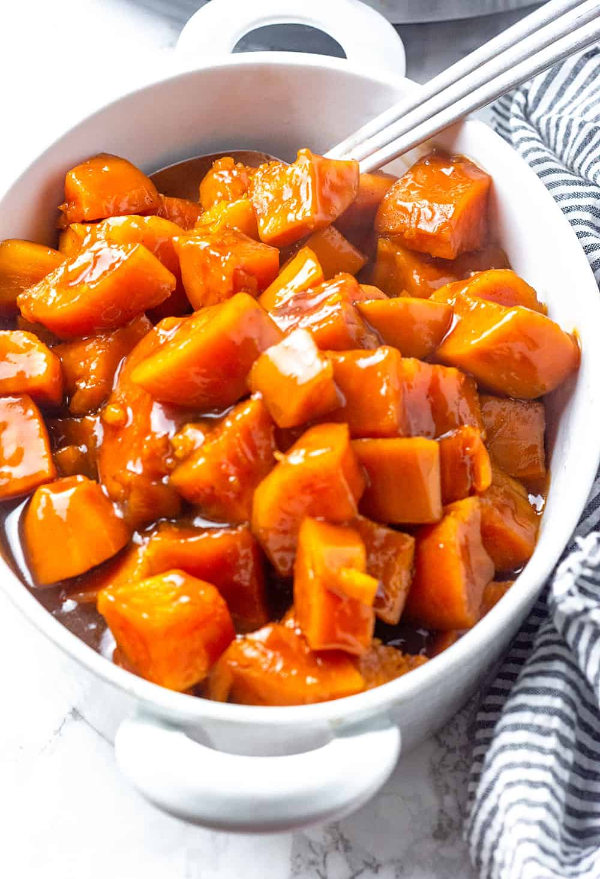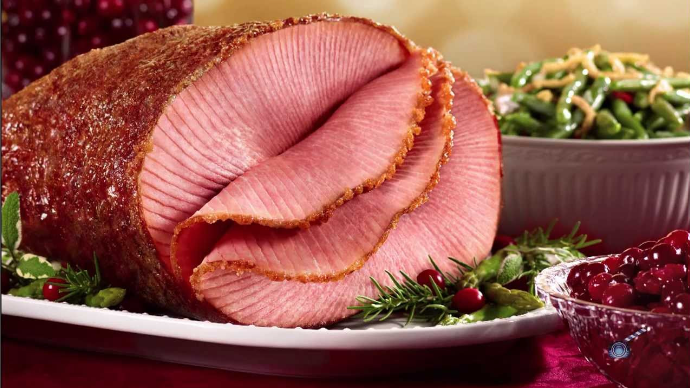 Rossana Gonzalez – Cuban Tamales
My family and I immigrated to the U.S. from Cuba, and we never quite got the Thanksgiving dinner norms. I didn't know we ate unconventional Thanksgiving foods until I saw what my friends were having on Thanksgiving.
A traditional spread usually looks like a turkey, mashed potatoes, corn, stuffing, and macaroni and cheese. My family tries to have an "all-American" vibe on Thanksgiving but has no idea what the tradition is. Because it was the norm in my family, I never questioned it. Our spread consists of a turkey, a lechon/pernil (roast pork), Cuban croquettes (I'm convinced they're the best in the world of croquettes), tamales, fried plantains, rice and beans, and when we're feeling "daring", we add a lasagna, mashed potatoes, or macaroni and cheese – one year, we even had mozzarella sticks.
I literally can't have a Thanksgiving without Cuban tamales now. Sometimes we buy it cooked, other times, I make it FROM SCRATCH with my grandma. I'm at a point in life where it doesn't feel right if this isn't the spread. This year, we'll be hosting my family at my new place and yup, this will be the spread again. I wait all year for those tamales!
Though it is unconventional, we do take the holiday very seriously. We all come together, sometimes even my extended family throughout the state comes over. We go around saying what we're thankful for and make sure everyone gets plenty of TLC. Lots of photos are taken and you can eat the leftovers for the rest of the week. I've had some relatives pass away in recent years and I've grown to cherish Thanksgiving so much.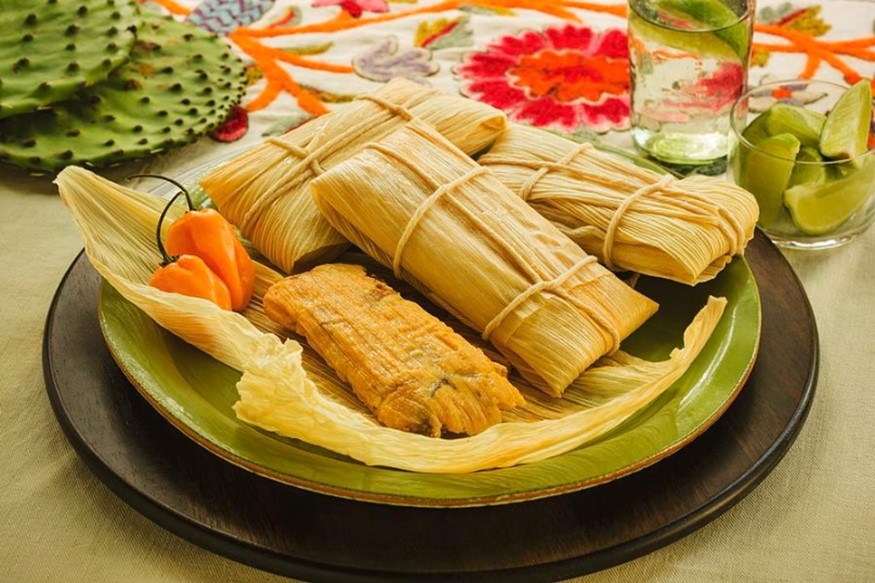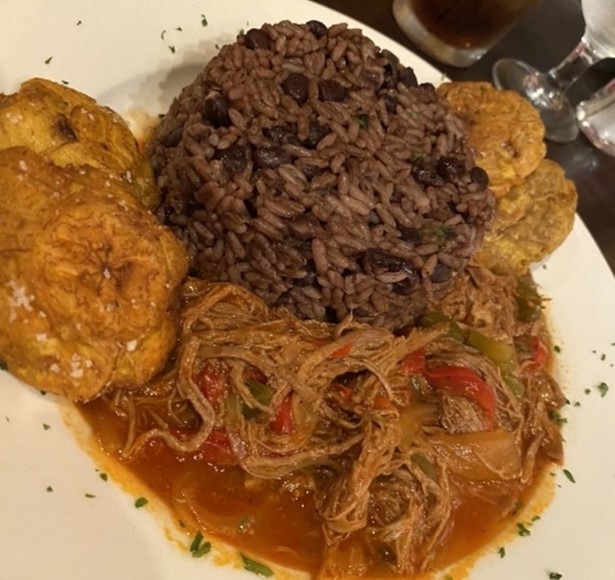 Alex Russell – Green Bean Casserole
Thanksgiving is my dad's favorite holiday – his brothers and sisters prioritize this holiday as a time to get together, share great food, and catch up on each other's lives, and this is something that he emphasizes with us, too.
My parents combine their forces and typically prepare a ton of turkey, stuffing, cranberry sauce, and roast pumpkin topped with cinnamon. And while all of this is great (except maybe the cranberry sauce, which I still can't get used to), my all-time favorite Thanksgiving dish is the green bean casserole both my parents make (they take turns, and sometimes we get two on the same day). With crispy French-fried onions on top, the casserole comes with ham, cream of mushroom soup, onions, and, of course, the green beans. It's a great, filling dish – and makes for amazing leftovers. It can be made without the ham, and still tastes great (I'm just a big fan of ham, so I prefer it with ham).
Thanksgiving is an iconic American holiday, but the more I think about the variety of food my family (and extended family) eats on this day, and the variety of food my friends eat, I realize that different people's perspectives on Thanksgiving have helped recontextualize it as something more – a pure, humanist practice that succeeds without its "American" labels.
Thanksgiving combines food, company, and a time to reflect on the things that make one's life worthwhile – providing friends and family with a warm, safe space to share together.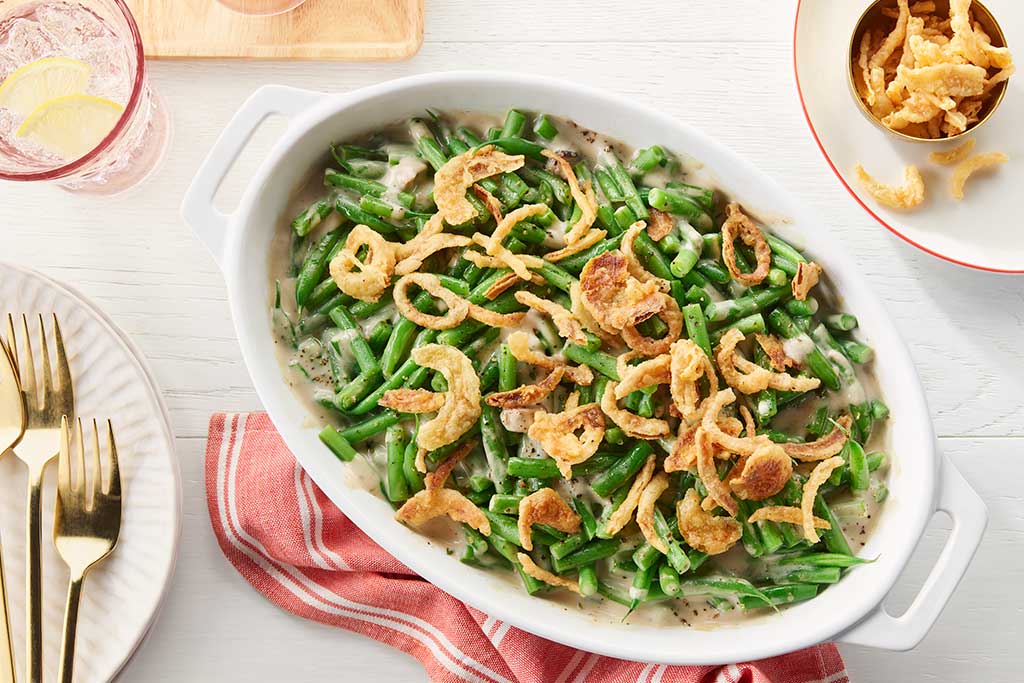 Susan Hernandez – Mac and Cheese
For Thanksgiving, it's only my immediate family. Our extended family live in Puerto Rico, Honduras and New York, so we can't see them during the holidays. However, that doesn't stop us from enjoying our time together.
My mom, sister and I love to cook for Thanksgiving. My mom doesn't cook turkey, she cooks pernil. Pernil is a Puerto Rican rendition of roast pork. Our food spread consists of pernil, ham, rice and beans (arroz con gandules), pasteles (a tamale that's made with plantain and yuca), mac and cheese, and a few other options.
I usually make mac and cheese because I love it. I first started using this recipe from Sweet Tea and Thyme but now I've made my own rendition of it. I love Thanksgiving because my family and I eat great food and we spend time together. Even though we live together already, it's nice to just relax and enjoy the day.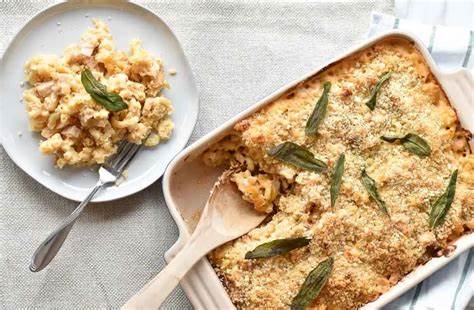 Elizabeth Gay – Day-After-Thanksgiving-Waffles
My mom's side of the family has a tradition where we all go to my grandparents' house for Thanksgiving dinner and the day following Thanksgiving, we have leftovers with waffles and maple syrup. I know this sounds like a strange food combination, however, do not judge it before you try it! Each cousin has their own food combinations, but my go-to combo is waffles, turkey, stuffing, with gravy and maple syrup, and corn and mashed potatoes on the side. My dad used to be very skeptical of this tradition. He thought it was strange and not really his cup of tea. That was until three years ago. For many, Thanksgiving 2020 looked very different than previous years. This was true for my family.
In 2020, we made our own Thanksgiving dinner for the first time ever. However, that did not keep us away from day-after-Thanksgiving-waffles. Even though we were incredibly worried about COVID-19 and my grandparents' health, we still found a way to have socially distanced waffles. That was the year my dad was all in on the day-after-Thanksgiving-waffles, much to the surprise and joy of my grandparents and my family.
This year, we are visiting my dad's father, so we will not see my grandparents on Thanksgiving. However, the day-after-Thanksgiving-waffles tradition lives on. We will be flying back right after the holiday to join the rest of my mom's extended family for day-after-Thanksgiving-waffles. My dad even told my grandma to make extra turkey and stuffing so we can have plenty for waffles, much to my grandma's delight.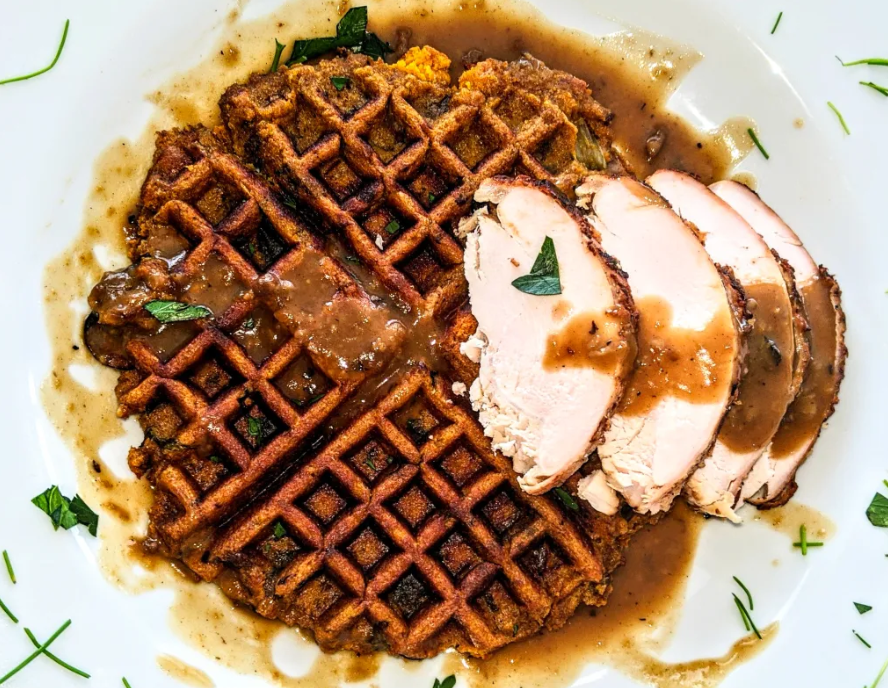 Amanda – Creamed Corn
Forget the canned stuff! My homemade creamed corn is the request of the whole family every year. It's the only time I make it, so this is what stands out for me.