Avid (adjective) – having or showing a keen interest in or enthusiasm for something. It's more than just our company's namesake. Passion for our work and for the things we love is part of our core values. In this recurring series, we'll share some of the things we're Avid Fans of with you. 
Here at Avid Core, we love supporting small businesses and keeping it local as much as possible! As a small business ourselves, we understand the importance of support from the community around you and want to celebrate some of our team's favorite mom and pop businesses. March 29 is National Mom and Pop Business Day so check these businesses out, visit them if you are local, or see if they have a way to order online!
Ashley – Old Town Books
I've been obsessed with Old Town Books since the owner, Ally Kirkpatrick, visited my book club back in 2018 and told a group of passionate readers her idea for creating a bookish community in Alexandria, Virginia. Since Old Town Books officially launched I have attended countless incredible author events and writing workshops they've hosted, participated in several read-a-thons, and never miss a chance to stop in, pick up a book, and say hi to Scout, the bookstore dog! Old Town Books has helped me be more connected to my community and introduced me to some incredible people. They also offer shipping so no matter where you are I hope you check them out!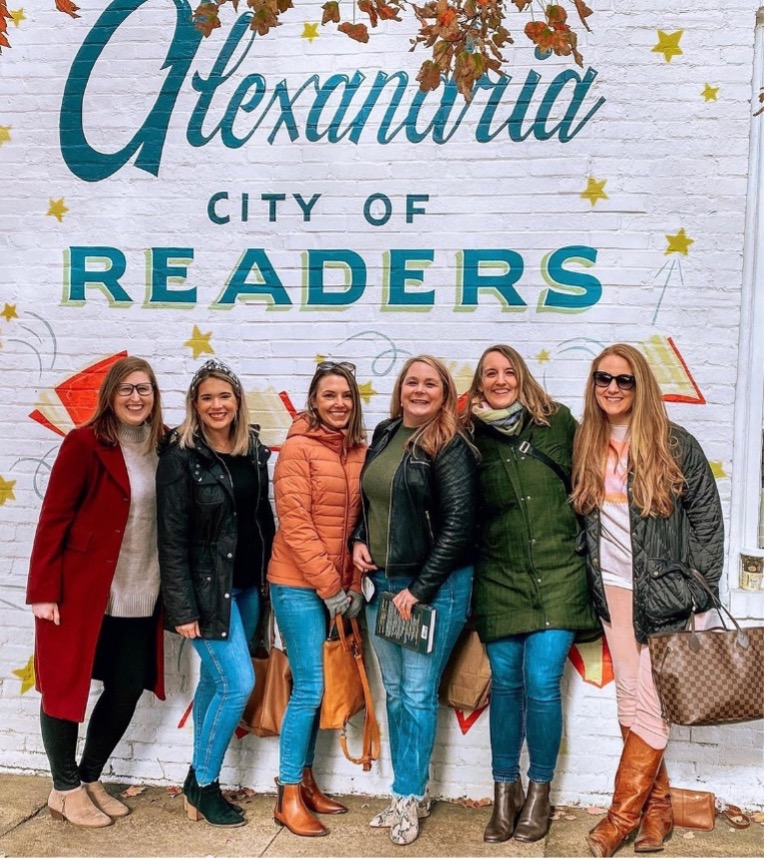 Steph – Child's Play
Whenever we want to feel like kids, we take a trip to Child's Play. Yes, the name says it all. It's a local toy store that has everything! You instantly want to play with the marble runs, the Magnatiles, and spend the entire day in the book section. Child's Play is the perfect place to go if you need to buy something special for a celebration. Their knowledgeable staff can give you the best recommendations based on age, interests, and price range. What's even more impressive is that they can wrap a gift in 30 seconds. I was very appreciative when they offered concierge shopping and delivery for those emergency puzzle requests. Kids of all ages find something they love there.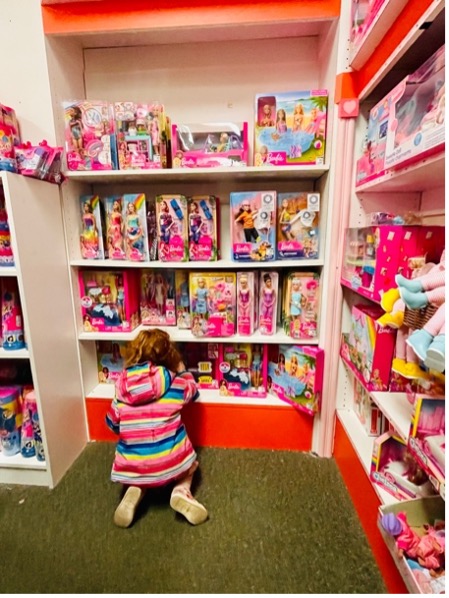 Sarah – Holland Cox Private Sewing Lessons
Founded in 2004, Holland Cox is a wonderful, woman- and Black-owned, local business started by owner/designer Valerie Williams as a side gig. She grew the business into a full-time job, designing and selling original, limited edition, handmade accessories. Bragging on the accessories is easy—they are affordable and last forever. I have about 15 items, ranging from handbags to my wallet to my favorite sleeping mask. Oh, and they all can be machine washed! Lately, Valerie has turned her attention toward sharing her passion for creating lovely things out of fabric by offering one-on-one sewing lessons (virtual for now). She meets clients at whatever skill and interest levels they arrive with. I'm a slow learner, but she's always ready to help me relearn how to properly hem my pants and get my machine to fill a bobbin. For more advanced students, she can help you select fabrics, refine your skills, and design your own patterns. If you're interested in taking lessons or buying them as a gift for someone else, contact Valerie for details. After five minutes of chatting with her, you'll see how much she loves the craft and wants to share that feeling!
"The only thing I love as much as sewing is helping other people love it, too. Whether you are a brand-new beginner, are stuck in the middle of a project, or have a very specific sewing goal, I'm confident I can help you!" — Valerie Williams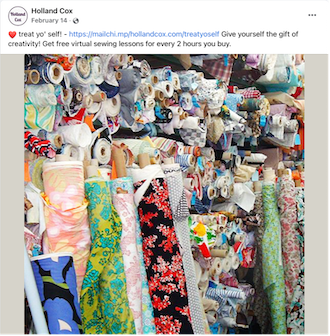 Tremayne – Oscar's Burritos Fiesta
I first had a meal from Oscar's Burritos Fiesta in Flagstaff, AZ in 2018, and it quickly became my favorite local restaurant. Their steak tacos are super delicious and filling. Another one of my favorites is their made-in-house chips and salsa. I was so happy to have found a perfect place for lunch! During my second visit, I met Oscar, the store owner, taking orders at the counter, and he was very friendly. When the pandemic hit, we would chat about how things were going back home on the Navajo Nation reservation. I would respond with not-so-great news, but he remained very positive. I would ask him how his business was going, and he shared his concerns about how slow it had become. To help, I visited Oscar's more often than chain restaurants, hoping that my business would help sustain him through the struggle of the pandemic. Each visit, he would greet me and tell me how much he appreciated my business. Today, I am greeted with a smile and an occasional complimentary Pepsi when I visit Oscar's, and I look forward to continuing to support a local entrepreneur.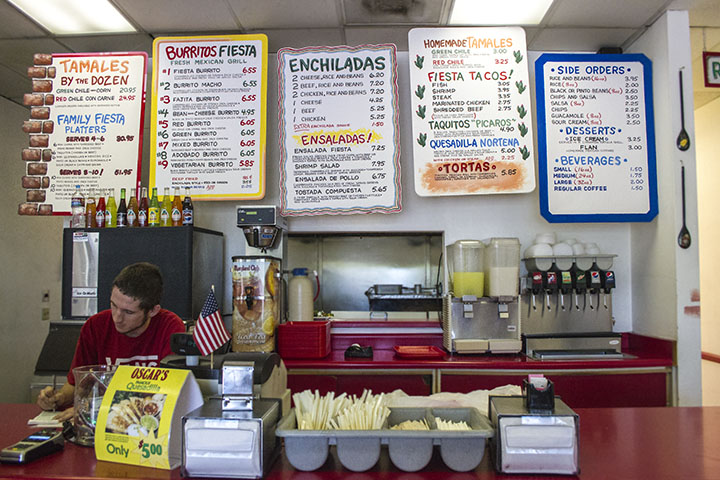 Virginia – Brake Time Bobs
Shameless plug alert! My husband took a leap of faith and started a small business. After 20 years of supporting our military and their families, he decided it was time to return to one of his passions and favorite past times, working on cars. He teaches our daughters how to change oil and flat tires, among other practical skills, and looks forward to doing the same with our baby boy! Our family and friends often turn to him when they need car repairs, and he always stops when he sees someone dealing with car troubles on the side of the road, in a parking lot, etc. Appalled at car shop mark-ups, specifically on replacing brakes, he will do it at a fraction of the cost and will even come to you! He's scheduling appointments for April, May, and June and will consider tight turnaround/emergency requests if available. Call or text 703-596-5104 or email bob@braketimebobs.com to schedule an assessment and estimate.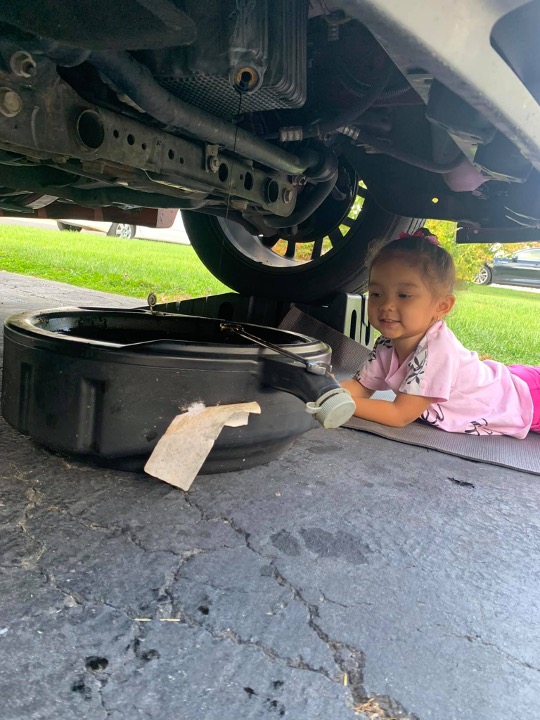 Trinity- Mother Cupboard
We have all heard that breakfast is the most important meal of the day for our entire lives. Although cooking breakfast is not my specialty, this tiny diner satisfies all breakfast needs. Mother Cupboard's is a well-known restaurant in my hometown of Syracuse, NY. The diner has been featured on many Food Network shows for their generous portions and delicious entrees. My parents grew up going to this diner and took my sister and I for the first time when I was in middle school. Personally, my favorite thing to get is pancakes. That may sound boring, but these aren't your normal pancakes. You will be advised by the staff to start off with one pancake, because they are ginormous and bigger than your plate. Personally, I have never finished more than one and I've been going for 8+ years. This diner is the definition of a hidden gem. It's a tiny building hidden off a busy road that only accepts cash, but if you want a table you must wake up super early before the line gets too long outside. Not only do I love the food, but I love the energy and welcoming environment you get to experience while visiting. If you're ever in Syracuse, NY be sure to check this spot out!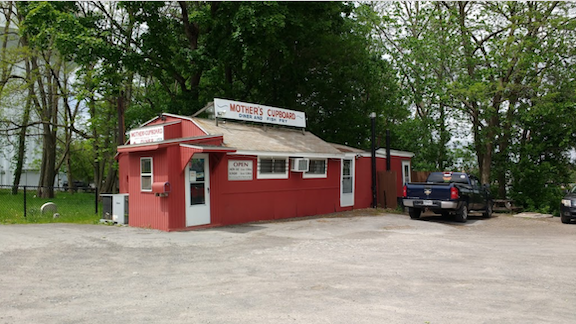 Amanda- OCha Thai Kitchen
I am a huge fan of Asian cuisine and OCha Thai Kitchen is an excellent place for Thai fare in Centreville, VA. I order from this place at least a couple of times a month. In addition to having great food, they also have a great selection of beverages including sweet and exotic drinks. I highly recommend this cute spot if you're ever in Northern Virginia!