Conflicting viewpoints, access to information, and institutional barriers can make it hard to connect.
At Avid Core, we turn to our 4L Process to help us bridge those gaps early in the process and create successful projects.
So, what are our 4Ls?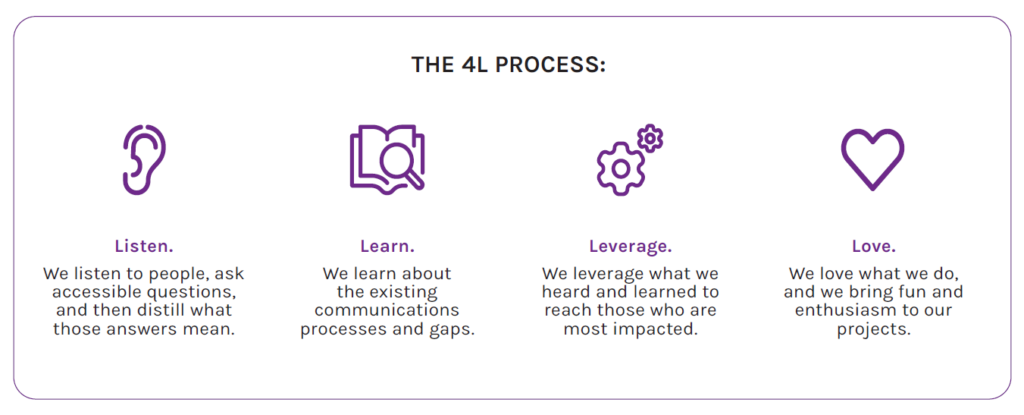 Listen
We talk to people. We listen intently to their interests, wishes, and needs. Instead of bringing technical questions to the table, we ask accessible questions and then distill what those answers mean for the project and for our clients.
Learn
We learn about existing communications and processes. We review what has been done and identify gaps and opportunities.
Leverage
We leverage what we have heard and learned into an actionable strategy. We ensure systems, processes, and messages are put in place to reach those most impacted by a project.
Love
We love what we do and bring fun and enthusiasm to our projects. Our passion builds buy-in and keeps stakeholders engaged.
While every project is different and we tailor our exact approach to meet our clients' specific needs, our 4L process provides a strategic and effective framework that we can use to reach your stakeholders and advance your projects.
Interested in exploring how Avid Core's 4L Process could support your work? Let's chat.