Avid (adjective) – having or showing a keen interest in or enthusiasm for something. It's more than just our company's namesake. Passion for our work and for the things we love is part of our core values. In this recurring series, we'll share some of the things we're Avid Fans of with you.
If your friends invited you to go with them to the beach or sit by the pool tomorrow, what book would you grab to bring with you?
This month, members of the Avid Core team are sharing their favorite summer reads with you. With a wide range of genres and styles, from sweet modern romances to stunning, philosophical memoirs, you are sure to find the perfect book to enjoy in the sun this summer!
Ruby Werckman – The Sun and The Star by Rick Riordan and Mark Oshiro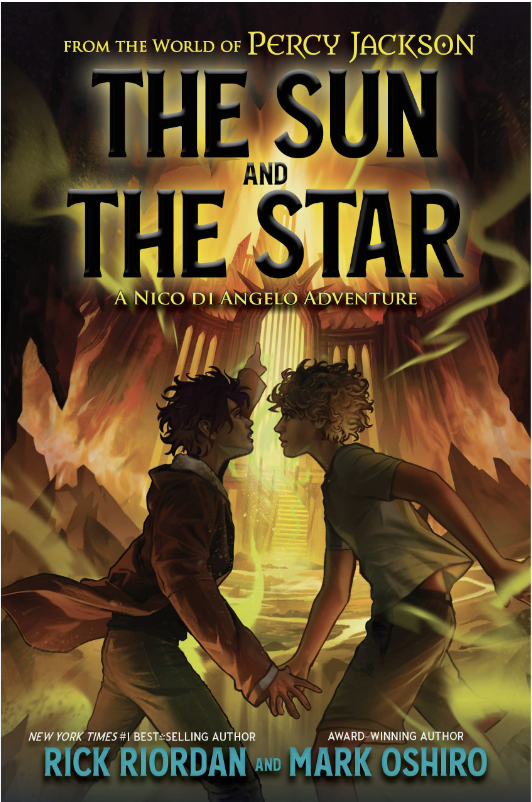 I have been re-reading the Percy Jackson books again recently and they honestly fit so well with a beach trip. It's so fun to get lost in the mystical adventures of all the different demigods and let your imagination wander. The books are a perfect mix of casual humor as well as intriguing plot and character development. Specifically, there has recently been a new book released within the series, The Sun and the Star, co-written by Rick Riordan, the original author of the series, and Mark Oshiro, a newer, queer author. This new book centers on the characters Nico Di Angelo and Will Solace, following their dangerous descent into Tartarus while touching on themes of mental health and LGBTQ+ identity. It has been incredibly comforting and healing to read a book centered in a world I was so invested in as a child about characters who are like me, so I definitely recommend this book as a perfect summer read for the end of Pride Month!
Stephanie Mace – Kitchen Confidential: Adventures in the Culinary Underbelly by Anthony Bourdain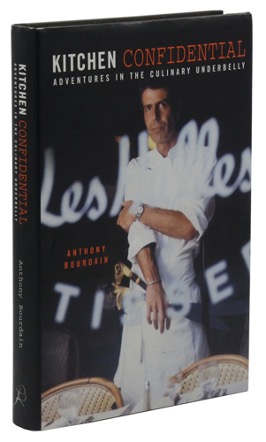 I used to fall for beach reads based on the trashy book cover, but then one book changed that for me. It was written by a chef that was quickly reaching "rock star" celebrity status with his show "No Reservations." I loved his dark sense of humor and his storytelling. This book opened my eyes to what happens in restaurant kitchens. I enjoyed the way Bourdain described the flavors, the scents, and the sounds so much that it made me hungry every time I was relaxing on the sand. Every night it made me look at the wait staff, the menu, and the restaurant décor with a new perspective. This book sparked my desire to read a different autobiography every summer.
Ashley Dobson – Happy Place by Emily Henry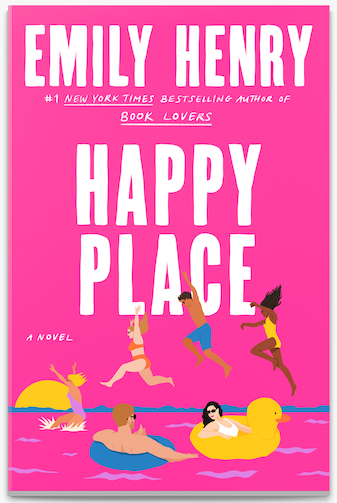 When I think beach read, I think Emily Henry! For the past few years, she has been consistently publishing beautiful books with fascinating characters, crafting dialogue in a way that makes you actually feel like the characters are falling in love, and balancing sweetness, humor, and, occasionally, some sorrow. This year she released Happy Place, which I have just picked up and am excited to read poolside this weekend! I can also highly recommend her other books: People We Meet on Vacation, the aptly titled Beach Read, and Book Lovers.
Rashaun Bennett – We Refuse to Forget: A True Story of Black Creeks, American Identity, and Power by Caleb Gayle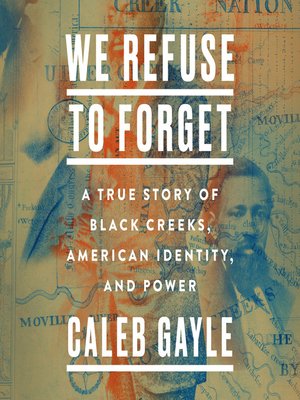 We Refuse to Forget tells the little-known story of the Creek Nation, a Native tribe that two centuries ago both owned slaves and accepted Black people as full members. This unique circumstance changed in 1979 when the Creek Nation expelled its Black members and revoked their citizenship. The book follows the path of Black Creeks suing the Creek Nation to have their citizenship reinstated and adds a new layer to how we perceive marginalization and racial and ethnic identity. As I read through the pages, I found myself drawing parallels between historic and contemporary understandings of identity reclamation, citizenship, and ambition.
Rossana Gonzalez – On Earth We're Briefly Gorgeous by Ocean Vuong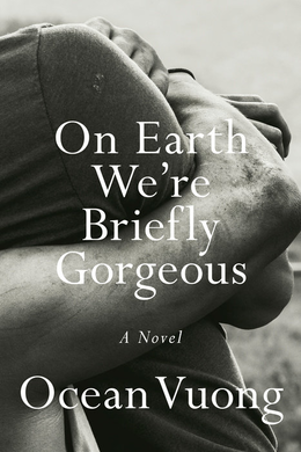 I'm into darker books and suspense which do not always combine well with the beach, but you can make any book a beach read if you bring it to the right location! I'm currently reading On Earth We're Briefly Gorgeous by Ocean Vuong. During a wine night with friends where we ended up trauma-dumping, one of my friends recommended this book to the entire group. It's definitely a sad read, but it's so beautifully written. It really showcases the struggles of POC families when it comes to generational trauma and communication. I'm definitely going to be reading more by Ocean Vuong, and I'm not even done with this one!
Alex Russell – The Dharma Bums by Jack Kerouac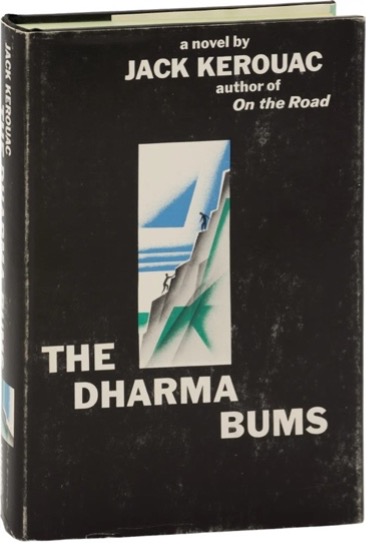 Written by my favorite American novelist, Jack Kerouac, The Dharma Bums is a relatively short book full of imagery and character, as well as wisdom, tenderness, and empathy for the natural world. Loosely based on a trip he took to California, where he met fellow writer and Chinese/Japanese translator Gary Snyder, the story follows the pair's hiking trips in California, the State of Washington, and their city adventures in San Francisco. An open, honest first-person narrative about individuality and spirituality, The Dharma Bums saw Kerouac apply traditional Buddhist teachings to his own life and work, while learning about Zen thinking from Snyder. A breezy, funny, and at times wistful, even solemn, novel, Kerouac's The Dharma Bums is a perfect book to read outside, whether on a mountain or by the water. Most of the events take place out in fresh air, where Kerouac felt free to be himself, invigorated by nature and a new, bright friendship.
Sarah Cox – Big Trouble by Dave Barry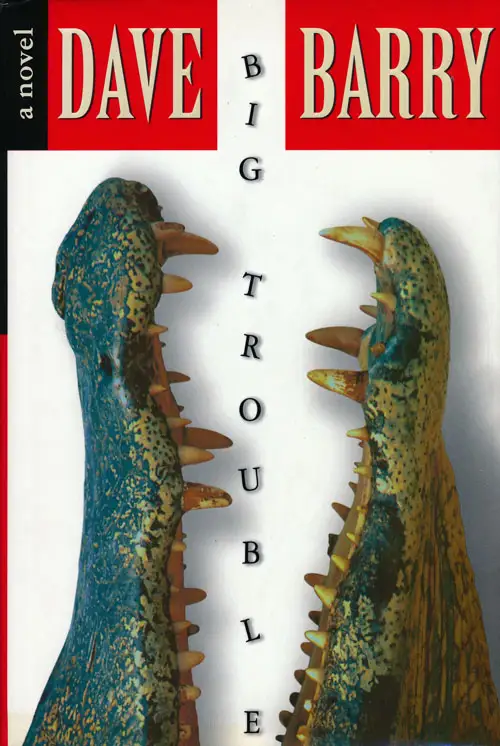 If you don't know who Dave Barry is, I'm sorry. He's won a Pulitzer, but what's most important is that he's an incredibly funny guy. My introduction to him was via the weekly Washington Post syndication of his Miami Herald column. Back in the day, my blessed parents pointed out that I might like his style… I read his column from elementary school until it ended in 2005. Lamenting at the end of that era, I was whining to my mom, when she told me, duh, he's authored many, many books. Big Trouble was his first novel, so I started there and was delighted that this outrageous coastal caper contained that same sense of humor from his columns. The characters—a recently-fired reporter, two teenagers, incompetent grifters, a despicable embezzler, the Miami police, FBI agents, Russian arms dealers, and a cane toad—range from silly to sinister. The backdrop is the author's "beloved" Florida, one of the few places in the U.S. where a smuggling attempt could be thwarted by a python. Big Trouble is meant for the beach—it's action-packed, teaches important lessons about not being a creep, and will cause your belly laughs to be loud enough to disturb other beachgoers.