Welcome to Around the Table, a regular series where we talk to people in our network and share the incredible work they are doing in their industry. Pull up a chair and join us for conversation and connection.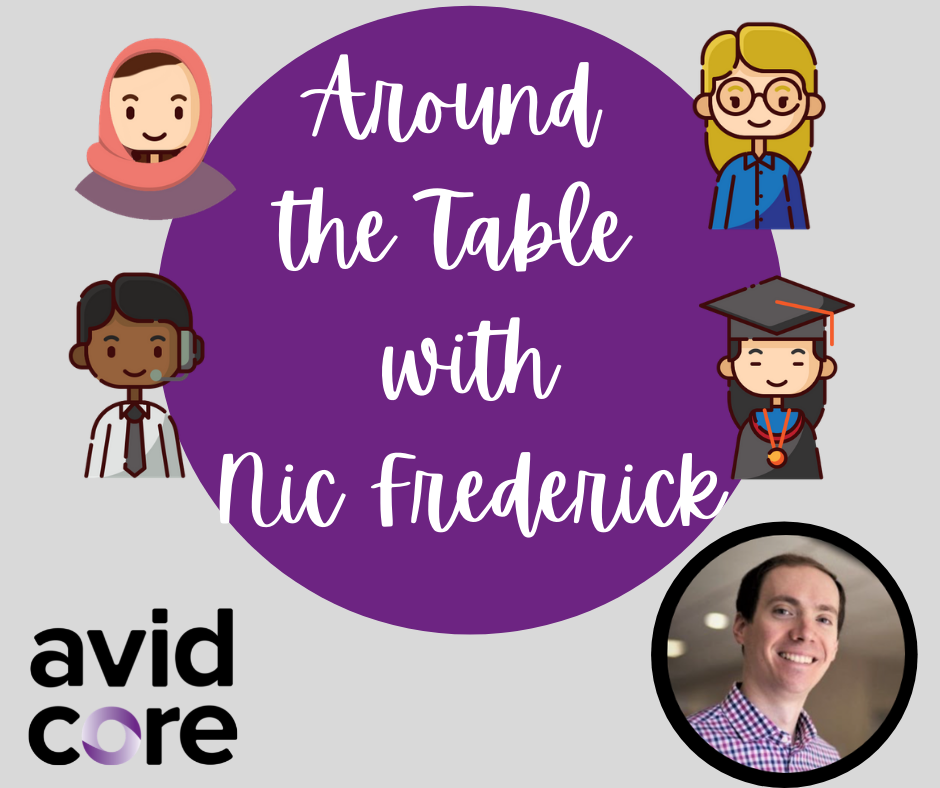 Name: Nic Frederick
Company: DAWSON
Where to Find You: LinkedIn
What drew you to the field of environmental planning?
Desperation, really. I came out of grad school in 2009 with a Master's in Biology and wanted to be a wildlife biologist, but with the recession in full swing, the only job I could find was in environmental planning. Turns out that I love it, so I'm happy to say everything worked out.
What is one environmental planning policy you would like to see changed in the future and why?
It's funny to say that this is a wild time in environmental policy, but with the change in administration and the differences in administrative agendas, it's reality. CEQ's Final Rule for National Environmental Policy Act (NEPA) was issued in September 2020. While it did come with some truly novel ideas, such as a universal list of CATEXes, it stripped out a wide variety of progressive regulations, particularly in relation to climate change and cumulative impacts. The rule is going to change, likely this summer, and I would like to see those progressive ideals expanded. There's also always been a discussion of streamlining NEPA. That can take many forms and there are lots of complicating factors that make it difficult. Still, I think most practitioners want to keep that as a priority.
You'll be moderating a panel with Avid Core's Amanda Roberts during the 2021 National Association of Environmental Professionals (NAEP) Conference & Training Symposium. What are you hoping people take away from the session?
NEPA is a complicated process that takes a wide range of professionals to complete. This is especially true when dealing with projects with significant tribal consultation. There has been a push in recent years to provide better support to Tribal Nations. We all work better when there is a clear, mutual respect between governments. I hope people will learn how best to engage with Tribes and how to develop truly meaningful long-term relationships with them. It's going to be a great, engaging session and I can't wait for people to hear it!
You host NAEP's Environmental Professionals Radio. What has been your favorite part of putting on the show?
It's been an absolute blast to pull together. I honestly couldn't do it without the support of my co-host, Laura Thorne. Our chemistry is the reason the show works and I'm very thankful that we have it. I've always loved getting to know people and the show has provided a perfect excuse to do that. It's so much fun to flick on my mic and dive right into an interview. Environmental professionals are such a diverse and interesting group of people and I'm glad the show gets to highlight that. We are always hoping to engage the environmental community through conversation. When we are laughing throughout, I know we've had a great show.
What's the best advice you've received in your career?
There's no such thing as "life or death" in NEPA. No decision that you make is going to cost you your life, so when you're faced with difficult projects or challenging problems, don't forget to breathe, and remind yourself to take things one step at a time.
What advice would you offer to someone starting their career in environmental planning?
Be flexible. When someone asks if you can support a project, say yes. The more you expose yourself to early in your career, the better. Pay attention to what you like and what you don't, and it'll serve you well throughout. Also, find an organization (like NAEP) that really speaks to your career path and become INVOLVED. I don't mean become a member. Get on committees. Do some grunt work. Get to know the leadership. It's a slow burn but that will pay dividends for your career.
If we were literally "around the table" right now, what food would you have brought to share and why?
HA! I love to cook, so I'd probably bring some chili.
Interested in building a relationship and joining us around the table? Let's connect.