Welcome to Around the Table, a regular series where we talk to people in our network and share the incredible work they are doing in their industry. Pull up a chair and join us for conversation and connection.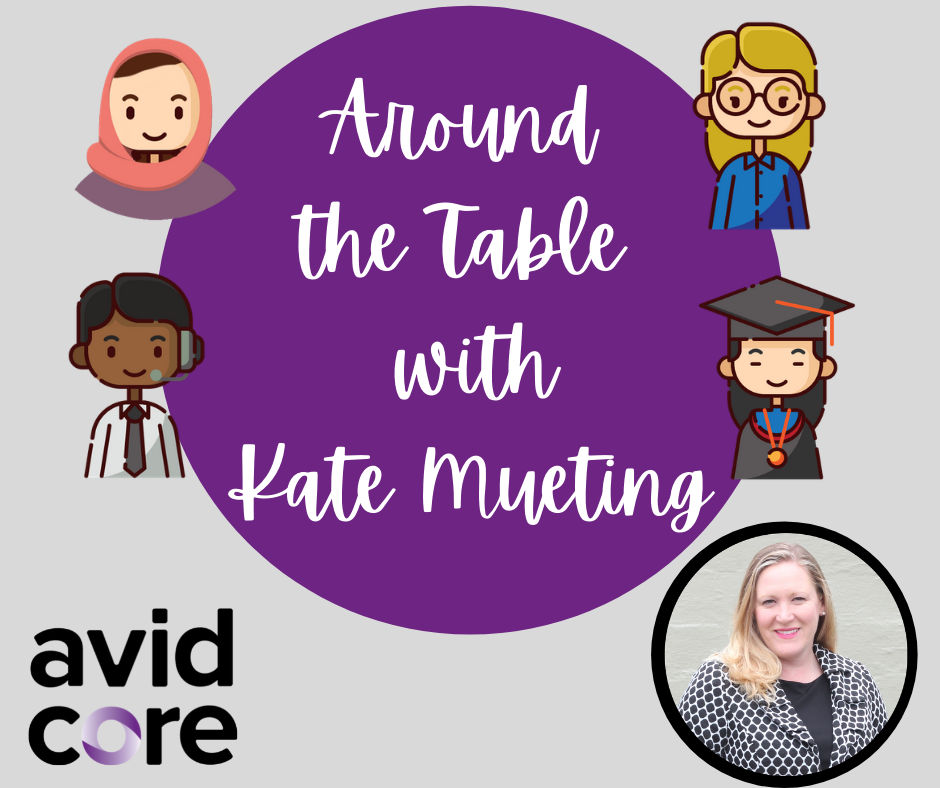 Name: Kate Mueting
Company: Sanford Heisler Sharp, LLP
Where to Find You: LinkedIn
What drew you to working within the gender equality and equity space?
I am passionate about social justice and equality. I don't like being told I can't do something, and when someone tries to limit or stereotype me or other women I get really fired up. I feel very fortunate I get to "fight the good fight" on behalf of my clients every day in my work.
As the co-chair of your firm's Discrimination and Harassment Practice Group, how do you represent the voices of people that do not have the resources to defend themselves?
Regardless of someone's level of resources, I find that people are nervous to raise a concern at work. People fear they may be retaliated against by being criticized, marginalized, or even fired. And work is so important in our lives. In addition to a paycheck, work provides many with meaning and purpose and identity, as well as health insurance or even visa opportunities. Even people in very bad discrimination and harassment situations are reluctant to risk all of that by going it alone.
In representing them, I educate them on how the law protects against discrimination and retaliation. I give them tools to protect themselves in communicating with their supervisors. I intervene and request an end to the discrimination and better treatment for everyone, as well as monetary relief. And I do so on a contingency basis, so people do not owe me anything unless I am able to recover something for them.
Do you have recommendations for organizations and businesses to create inclusive environments that don't leave themselves open to litigation?
The Center for WorkLife Law at the University of California Hastings College of Law has published best practices for businesses that want to prevent discrimination based on family responsibilities, and I also think the recommendations apply more broadly. They include, for example, raising awareness of discrimination through training, conducting audits to assess your personnel policies to ensure that they are fair and not hindering diversity at your organization, and holding managers accountable for their diversity and inclusion efforts. The Equal Employment Opportunity Commission has also published tips that include having clear policies stating that discrimination will not be tolerated and providing channels for employees to report concerns.
What's the best advice you've received in your career?
When I was an extern at a federal agency, the General Counsel advised me to avoid saying no. Instead, they told me to figure out what someone actually wants and learn how you can get to a yes. I think having that solution-oriented mindset has enabled me to get successful results for my clients.
How do you make time to prioritize your own mental health and self-care?
I am a first-time mom of a one-year-old, so I am having to learn this all over again! I love going on long walks with my daughter in the stroller and connecting with friends and family over the phone or listening to an audiobook.
If we were literally "around the table" right now, what food would you have brought to share and why?
I would have brought a green salad because the arugula, kale, and lettuce in my husband's backyard garden is really exploding right now! And red wine.