Avid (adjective) – having or showing a keen interest in or enthusiasm for something. It's more than just our company's namesake. Passion for our work and for the things we love is part of our core values. Each month we'll share some of the things we're Avid Fans of with you.
Concerts may only physically last a few hours, but they create memories, feelings, and bonds that can last a lifetime. They bring together spectators, joined by a common connection of their favorite performers, for an experience of passionately singing lyrics in unison that cannot be duplicated through headphones and speakers. Concertgoers temporarily forget what goes on outside the venue walls and get to enjoy the performers that have gathered them together. Let us share with you some of our team's favorite concert memories and the experiences that have stood out in our lives.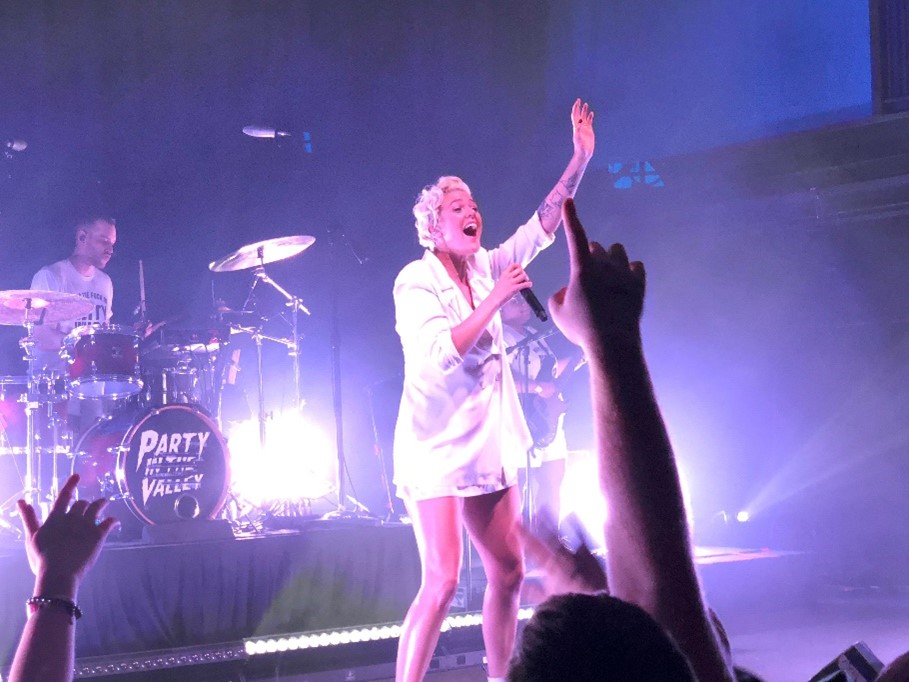 Ashley – Betty Who
Every concert I've ever been to has left an impression on me and filled my heart and soul full of memories, but there is one artist I never miss when she comes to town – Betty Who! Her entire catalog is incredible, and she gives the most energetic performance with full choreography to every number. The Who Crew (as her fans are known) dance and sing along to every song and the environment is so joyous. I've seen her perform three times in D.C. and I'm hoping to make it a fourth time in September, assuming the CDC guidelines don't change!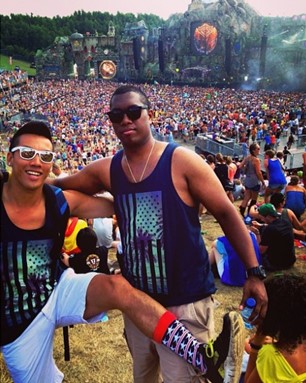 Michael – Tomorrowland
I enjoy festivals because they are an all-day concert series while getting the most of your money. You can experience multiple stages and multiple artists, get the chance to sing and dance along to your favorite performers, and to discover new entertainers you may not have uncovered on your own. Tomorrowland is an annual electronic music dance festival held in the outskirts of Antwerp, Belgium. Hosting over 300 DJs and artists and amassing more than 200,000 attendees from nearly every part of the world, this three-day event provided not only the biggest dance party I have been a part of, but a musical platform to bring the world together through their shared love of music. Recognized as one of the pinnacles of music festivals, my best friend and I made our dream a reality by going to Tomorrowland in 2013. To this day, I have not done anything more memorable than this.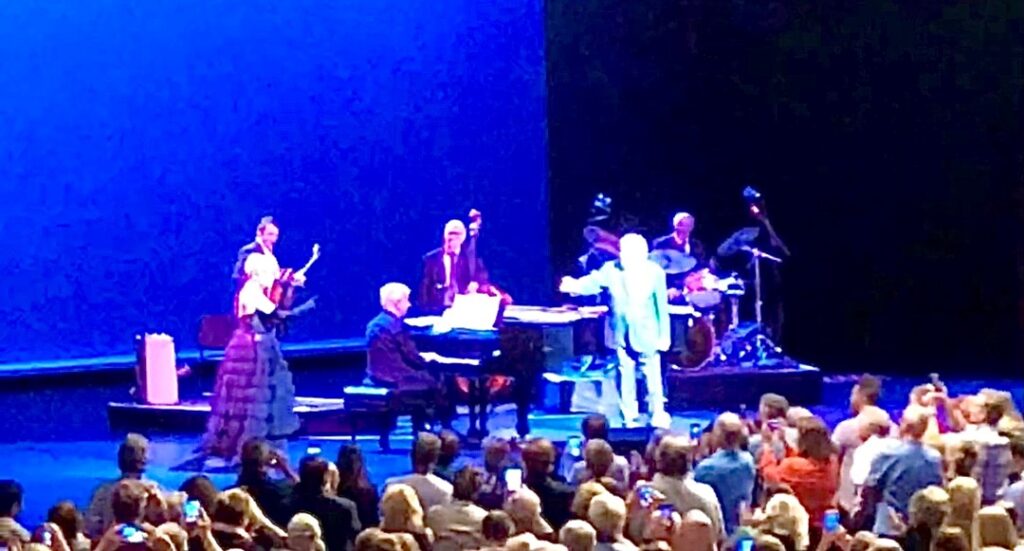 Steph – Tony Bennett (and Surprise Guests)
I love a good concert that involves loud singing, dancing, and cover songs. Three years ago, I surprised my mom with tickets to see her favorite performer, Tony Bennett, for her birthday. While I wasn't sure what to expect with the silver-haired, 92-year-old crooner on stage on a hot June night, I thought it would be a fun mother-daughter bonding experience. What I didn't plan for were the unexpected surprises.
Our night started with a typical summer storm that ended a few minutes before the Wolf Trap gates opened. As we took our seats, we looked up in the sky to see a beautiful double rainbow hanging above the stage. An even more miraculous sighting was when this very elegant lady sauntered down the stairs to take her seat a few rows in front of us. I couldn't help but think that she looked like one of my favorite performers, Lady Gaga. While Tony was singing his heart out with his daughter on stage, I analyzed the back of this latecomer's head and my mom whispered, "It's Gaga." Assuming she was still on her press junket for A Star is Born, I convinced my mom that wouldn't be possible. The stranger disappeared. A few minutes later, we were on our feet and screaming, "GAGA! We love you!" as Tony Bennett welcomed his friend to the stage. My mom turned to me with a sweet and motherly "I told you so" look and we both knew this was a night to remember.
Andrew – Concerts in the Garden
Concerts in the Garden (formerly Jazz in the Garden) is a free outdoor summer concert series at the National Gallery of Art's Sculpture Garden on the National Mall in Washington, DC. I love the unique environment and the casual vibe, with people spread out on picnic blankets among the gallery's collection. As of 2021 they're branching out beyond jazz into showing different styles of music every weekend. I haven't gotten the chance to go yet, but I'm excited to see the range of local talent!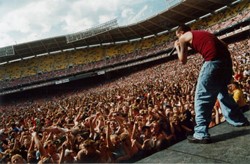 Amanda – HFStival
My father was understandably reluctant to let his teenage daughter go to a rock festival, so I created a petition signed by a bunch of high school friends to get my father's permission to attend. Getting tickets to HFStival required lining up for hours outside of Hecht's at Tysons Corner Center to get to Ticketmaster when the doors first opened. While it sounds awful, waiting in line was fun. The energy of the ticket line was the amuse bouche to the festival itself, which was full of amazing acts and great people watching. That first year I went, Red Hot Chili Peppers headlined and, over the years, I saw some of the biggest bands of the 90s/early 2000s. HFStival, named after the now-defunct WHFS alternative radio station, is long gone now, but I will always remember it for great music with good friends.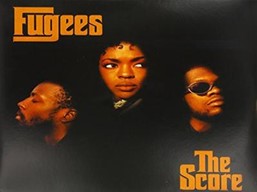 Virginia – Fugees, The Roots, and Goodie Mob
My best friend somehow convinced her parents to buy us tickets and drive us to a Fugees concert in D.C. when we were 13 or 14. My parents had no clue as they thought I was "spending the night" at her house and I technically was! The Roots and Goodie Mob opened for them, and I'll never forget the energy; it was the beginning of my love for hip-hop. The Fugees had just dropped "The Score" and their performance was unforgettable, especially Lauryn Hill's. Since that concert, I have seen The Roots perform at least a dozen times. The Roots are by far my favorite band to see live. Another one that is up there was Lianne La Havas at the 9:30 Club a few years ago. There are many more….so hard to choose!
Tremayne – Taylor Swift's Red Album Tour
I never saw myself attending a Taylor Swift concert. I thought there was no way that my friends in high school would ever forgive me because we thought we were the cool kids. But I the concert was more than I anticipated and probably one of my favorite concerts I've been to so far. I attended her Red album tour in Phoenix, Arizona and drove over three hours to witness her energy and her connection with the crowd. It was worth the trip. It was awesome to see Ed Sheeran's opening act too!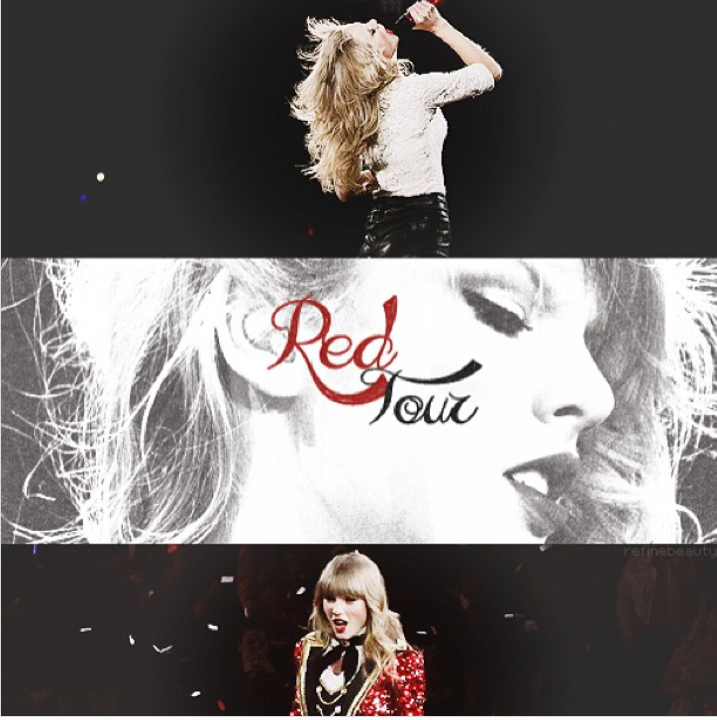 Photo via Instagram/@redtour