Welcome to Around the Table, a regular series where we talk to people in our network and share the incredible work they are doing in their industry. Pull up a chair and join us for conversation and connection.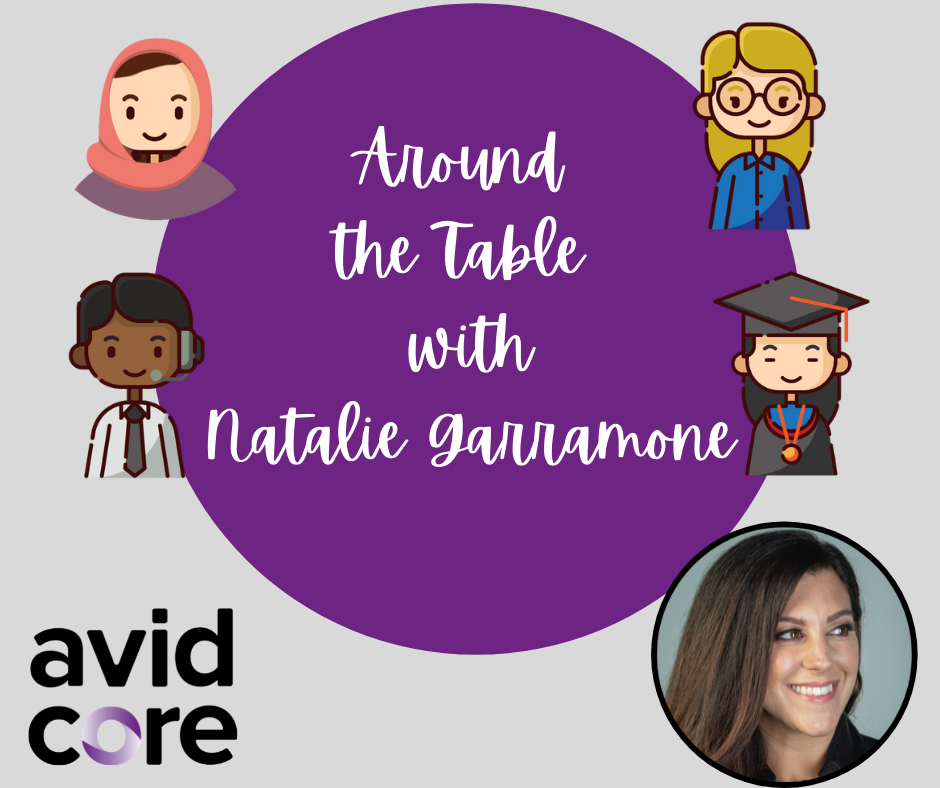 Name: Natalie Garramone
Company: ONE EIGHTY
Where to Find You: LinkedIn

Your LinkedIn features a quote from your stepdaughter about what you do – You "help people talk to each other." Tell us about what that means and how it plays out for ONE EIGHTY.
Yes! I think it's such a to-the-point way to describe what I do — what a natural marketer that little Chloé is, right? When people bring me in for support, it's usually for one of two reasons: either they are being proactive about skill development, or something's gone awry and they need help. Regardless, my role is to listen – even if they're not in a place to listen to each other. When that happens, I work to clear some of that emotional debris, as I call it, and get them listening and talking to each other again. So often in the midst of tension and conflict we just stop listening, and that's really detrimental to constructive dialogue. Sometimes you need someone to look at the situation from the outside.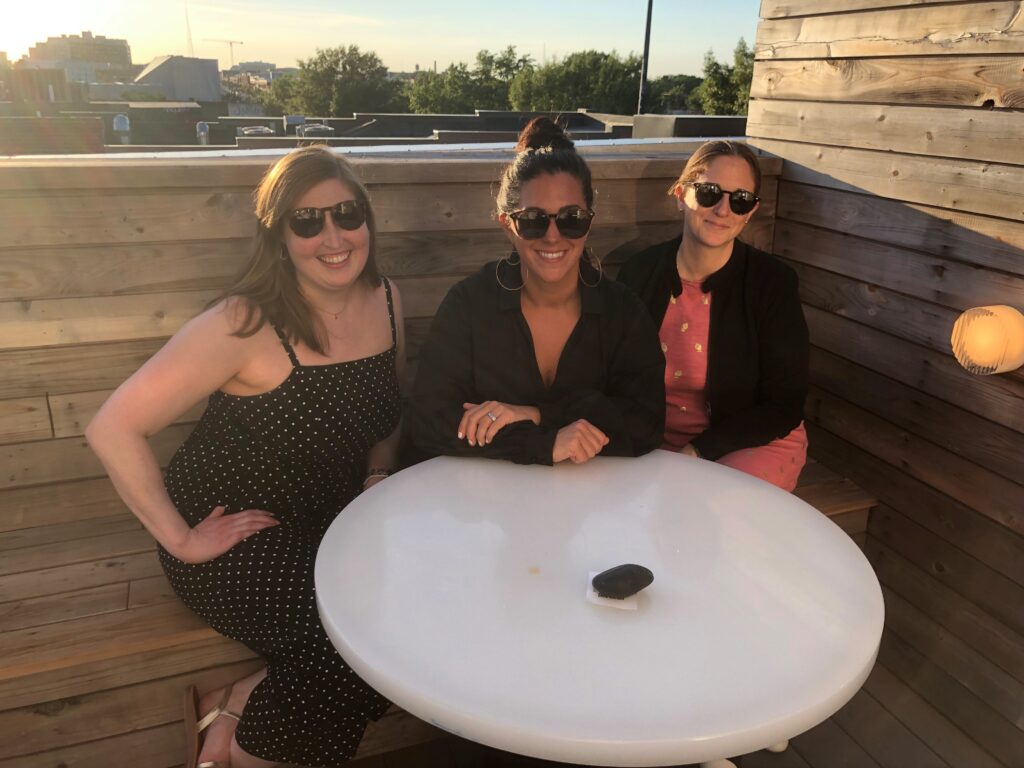 What drew you to this work?
I actually studied Business Administration, Marketing, and minored in Legal Studies thinking I would go into the field of law (cue laughter). As life goes, I ended up finding my way into organizational development, culture strategy, and change management consulting and had the opportunity to work for leaders and teams all over the world on so many different types of projects. One thing kept coming up though. No matter the team or the company, there were so many individuals who felt like they weren't being listened to at work. I can't tell you how many board rooms I sat in and just listened while people poured their hearts out about their hopes and fears and all the reasons they stay at a company and the hundreds of reasons they think about leaving. It struck me when it was time for me to figure out what was next that I might want to further explore what it would look like to actually do that – listen, help people talk to each other – for work. Again, as journeys go, I met someone who opened my eyes to the world of mediation and the rest is history. I really love being able to create safe spaces for people to figure things out; to hash out issues; to come to better solutions together.
What sets your approach to conflict resolution and mediation apart from other firms?
My mediation certification is in Juvenile & Domestic Relations, meaning my formal training is in mediating family issues – child support, custody and visitation, divorce. Heavy stuff. Paired with my organizational development background, it proves to be a solid foundation from which to view workplace conflict situations from a variety of angles and – most importantly – to support the actual human beings who are working through difficult situations every day at work. I often say that organizations are like big families (though I do have an opinion about that saying), so there is a lot of overlap in the process and approach to humanizing conversations, which I believe the people who work with me appreciate.
What's the best advice you've received in your career?
When I was transitioning from working for a consulting firm to working for myself, I met with someone who told me, "Do what's easy for you. Not in the sense that it's not challenging, but what you're naturally gifted at." And I have to tell you that it forced me to ask people, "What do you think I'm really good at?" The answers I got helped guide me exactly to what I'm doing now.
When you aren't working, what do you spend your time doing?
"I'm always working and I'm never working" is a phrase I use often because I seriously love what I do, and it doesn't ever feel like work in the sense that I'm not motivated to do it. But that's not the answer you're looking for, right? 😉
Seriously though, when I'm not working, I love reading in my hammock on my front porch, cooking and trying out different recipes, hanging out with my friends, and traveling to visit family between New York, DC, Miami, and France. I do really enjoy working out and one of my best COVID lifestyle purchases was my elliptical, but when I'm not on that you can find me on a treadmill or at a boxing class or hosting little get-togethers at my house. I love any reason to put a charcuterie board together.
If we were literally "around the table" right now, what food would you have brought to share and why?
Of course, what a great question. Ok, well I sort of set some high expectations with my answer above… BUT, I would bring homemade pasta – probably pappardelle – and my (family recipe) red sauce (pronounced mah-duh-nahd if you're putting an Upstate NY Italian American twist on it).
Interested in building a relationship and joining us around the table? Let's connect.