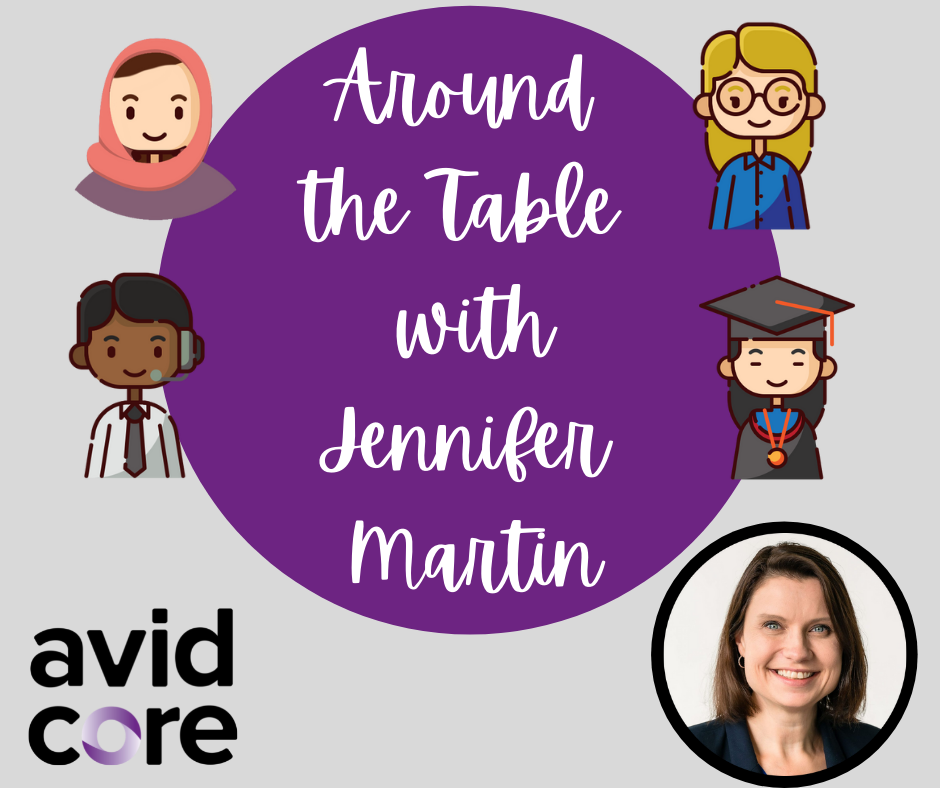 Welcome to Around the Table, a regular series where we talk to people in our network and share the incredible work they are doing in their industry. Pull up a chair and join us for conversation and connection.
Name: Jennifer Martin
Company: KLT Group
Where to Find You: LinkedIn
What drew you to the world of environmental consulting?
I am one of the few lucky people who knew my calling at a pretty young age. My family would take weekend camping trips and I would be in awe of the nature around my playpen! Growing up, I spent time writing to the President on environmental issues, thanking major consumer brand names for using recycled products, and asking to "adopt" wildlife for Christmas gifts. I celebrated Earth Day like it was my birthday (and like to think I still do). When pursuing environmental science in college, I was encouraged by amazing professors and other students, and found my passion in policy and environmental law. It became clear that environmental consulting was the perfect avenue to begin my professional career in the environmental field.
KLT Group has been able to pivot and innovate in the face of our primarily online world. Can you tell me about VirtualNEPA and what you hope your clients are able to get out of it?
VirtualNEPA is truly the brainchild of the principal/CEO of KLT Group, Kelly Lyles. When I came aboard at the firm, the foundation of the platform had been developed and in the piloting phase. I have enjoyed teaming up with Kelly and others at KLT Group for a collective brain trust of ideas on how VirtualNEPA can improve and streamline the environmental review process. We have been very fortunate to support a variety of clients with their NEPA work and have a deep bench of experience to rely on – what was working and in what areas the process could improve. The end goal is and will always be to deliver quality work for our clients while improving the review and commenting of agencies and the public.
How do you ensure Environmental Justice is incorporated into all your work? Environmental Justice has always been at the forefront of both internal and external work at KLT Group. Relying on the expertise of KLT Group staff such as Brandi McCoy, we challenge ourselves to "dig deeper" to ensure low-income and minority populations have full and equal opportunity for participation in the decision-making process for a project. KLT Group is also heavily involved in climate change/resiliency planning for our clients, and through that work, one of our goals is to ensure that Environmental Justice communities do not bear a disproportionate risk to a changing climate.
What's the best advice you've received in your career?
In my 20 years of professional experience, I have been lucky enough to have a wealth of advice from trusted colleagues, bosses, and clients. One that has always stayed with me is quite simple – stay organic. Stay true to yourself, your work, your abilities, and the rest will happen organically. Kelly has also always reminded me to maintain a healthy work/life balance. Work hard, but enjoy what life has to offer, too!
When you aren't working, what do you like to do?
As the mother of two teenagers, I'm knee deep in college tours, marching band competitions, and white-knuckling driving lessons. Free time is spent hanging by a campfire with the family, trivia night with friends, or binge-watching shows and playing golf with my husband.
If we were literally "around the table" right now, what food would you have brought to share?
Perhaps the simplest question yet – Mexican food. My husband and I met in a Mexican restaurant and re-create menu items almost on a weekly basis. Burritos, chimichangas, enchiladas, you name it. We once made fried ice cream for an annual family bake-off and took home the prize!