Avid (adjective) – having or showing a keen interest in or enthusiasm for something. It's more than just our company's namesake. Passion for our work and for the things we love is part of our core values. Each month we'll share some of the things we're Avid Fans of with you.
Spending an increased amount of time at home and online since the pandemic started has motivated us to explore new outlets, hobbies, and activities that don't involve screen time. Check out some of the ways we've been using our time that doesn't include work or binge-watching The Crown! Sometimes logging off is just what you need to recharge and reconnect with yourself and loved ones.
Ashley — Books, books, and more books!
In effort to stop doomscrolling on Twitter right before bed, I started making it a practice to read a physical book for at least 30 minutes every night before going to sleep.
I've since expanded way beyond those 30 minutes. I think I've left a permanent dent in my couch that resembles my favorite reading position. If you need to find me on any given weekend morning, I'm likely sipping coffee and reading the book of the day in that spot. And if you need me on any afternoon, I'm likely sipping wine (or an Aperol spritz) and reading on the couch or outside on the porch.
I've always been a voracious reader but during this pandemic, it has provided me with a much-needed escape. Through books I have been able to travel to far off lands, fictional and real, explore different perspectives and lived experiences, and make friends between the pages. I have read from practically every genre and have laughed, cried, and fallen in love many times over. I'm always down to talk about books you're reading, to offer and receive book recommendations, and to obsess over my favorite characters.
I've read 145 books since March 2020 and have no plans to slow down this year. It's a habit I hope sticks around even after I can have an in-person social life again.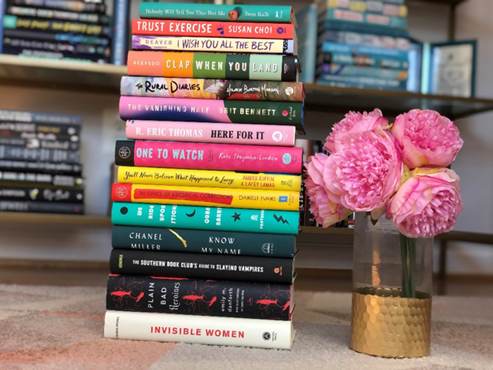 Amanda — Running!
In middle school, we would have to run a mile every week. I hated it. Even though I consistently finished toward the top of the recorded times for the girls, I thought running was boring and hard work. Then, about 10 years ago, I discovered fun runs—5k courses that involve obstacles, costumes, mud, and other fun challenges. Now that I wasn't so concerned about getting a top time, I found running to be a nice break away from the gym and a way to explore the outdoors. While this post is about no screens, new running apps do keep me motivated by my friends who post their own runs and give me kudos for mine. And my children are taking after me — every night after dinner, they run around the house in a short race to get their energy out before bed.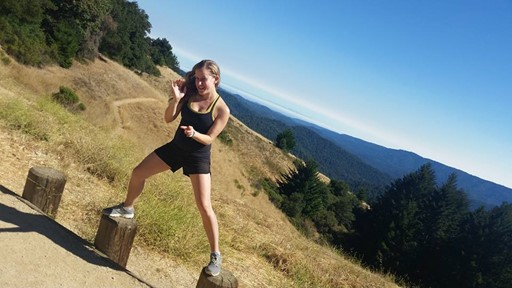 Virginia — Cooking….kinda!
I have never been a fan of cooking and am not sure I will ever "love it." But I have found much joy in spending time with our nieces and nephews. We've created our own little "quarantine pod" and I have really enjoyed making traditional Mexican food like "lengua" (cow tongue) tacos and have even made beans from scratch. Most recently, we started dying empty egg shells to make cascarones for Easter. We had breakfast for dinner and it was a hit. I'm looking forward to trying traditional Filipino dishes such as lumpia and pancit. I'm discovering a love of recreating the joy my late aunts brought my cousins and me through their cooking. I loved big family gatherings growing up and I hope to create similar good memories for my kids and their cousins.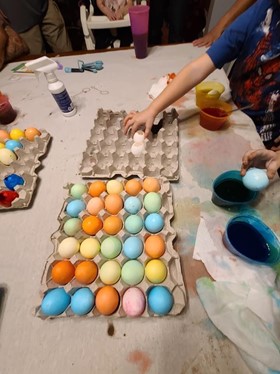 Steph – Parks, trails and unique gardens
Living in a house full of high energy and curious adventurers has motivated us to venture out to new outdoor spaces on a weekly basis. We've learned that it is essential to pack a bag full of snacks, masks, hand sanitizer, sunscreen, drinks, bubbles, and a picnic blanket if we want to make the trip a success. Our recent adventures included Hillwood Estate's gardens, Nanjemoy WMA to find shark teeth, Brookside Gardens to learn about the plant species, and visiting the Tidal Basin. When we don't want to hop in the car, we're fortunate enough to ride our bikes to new stretches of Rock Creek Park. The fresh air combined with the ability to explore has been a great way for us to learn about the incredible history and culture in the DC area.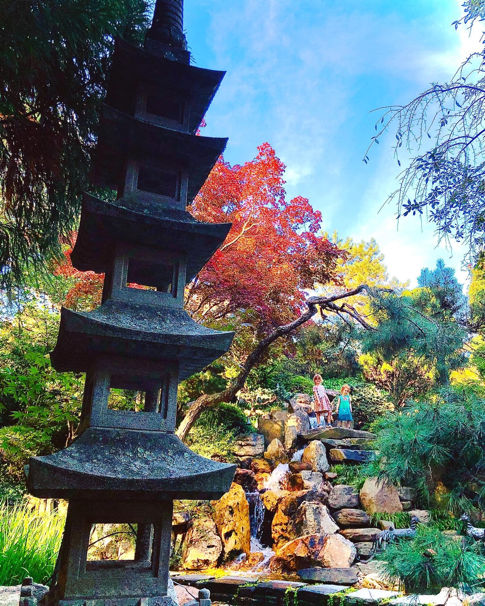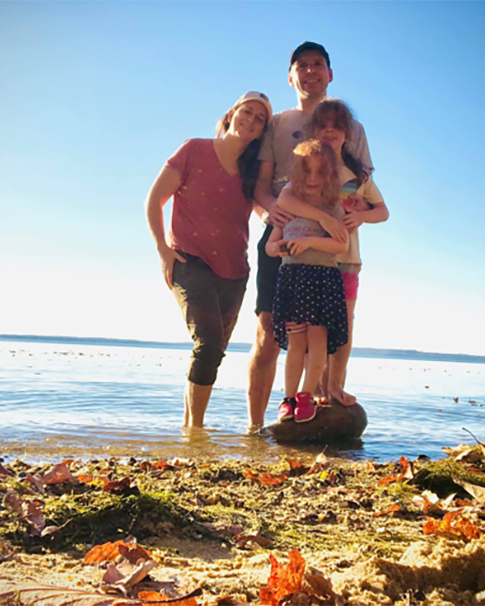 Tremayne — Wallyball!
Over the past few years, I've developed an interest in the sport of volleyball. I'm not very good, but thanks to some friends, I can participate and compete in the local city league. Since the COVID-19 outbreak last year, there have been no league games, and local gyms are closed to all team sports. I really missed the competition, the fast-paced action, and enjoying times with friends while getting a good workout.
Recently, my brother invited me to play wallyball. Wallyball is like volleyball but played on a racquetball court with the net at a similar height and a rubber ball similar in size to a volleyball. It follows the same rules, but instead of a line-boundary on the court, the wall is the boundary. The wall adds another dimension to the already fast-paced sport and can get intense quickly.
It took a little while for me to get the hang of it. After embarrassing myself by running into the wall a couple of times and getting hit in the head with the ball, I started to understand the gameplay and enjoy it. The sport is a strategic game as much as it is active and tests your hand-eye coordination, agility, balance, strength, and timing. It is an exciting game, small enough to be played with two to six players. If you enjoy recreational sports, consider taking up wallyball. It's a great way of getting in exercise while maintaining social-distancing and playing with others.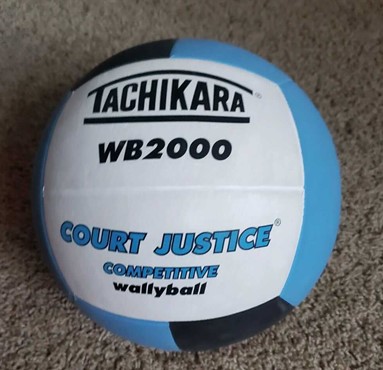 Hana — Furniture upcycling
Since quarantine began a year ago, I have become a dedicated watcher of DIY YouTube home renovation and design videos. What started as one random recommended video turned into a slight obsession. I was living at home after coming back early from studying abroad and working from my childhood bedroom and I decided it was time for a room refresh. After doing some research, I marched to Lowe's, picked up some paint, borrowed a sander from a neighbor, and got to work! I upcycled an old, unused desk in our house so I could have it for my remote summer internship, redid a dresser that was in my room since I was a baby, and helped my brother redo his kitchen cabinets in his new house. Although I ran into plenty of challenges along the way, it was so rewarding to learn new techniques, try out new tools, and see each piece come together. These projects made me more passionate about extending the lifecycle of furniture, clothes, and appliances to minimize trash and waste. I can't wait to tackle more in the future!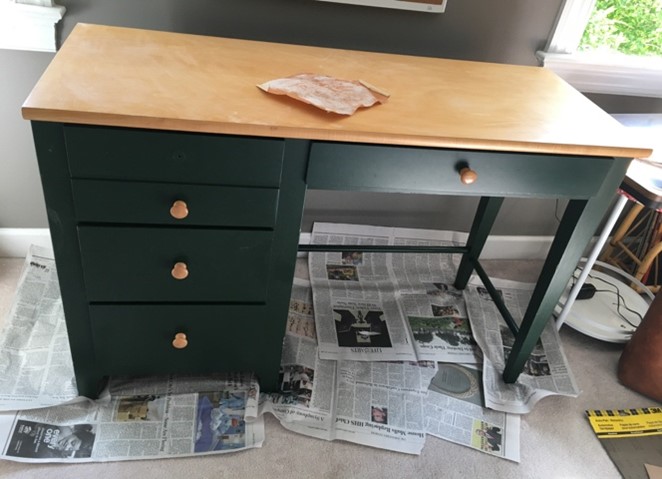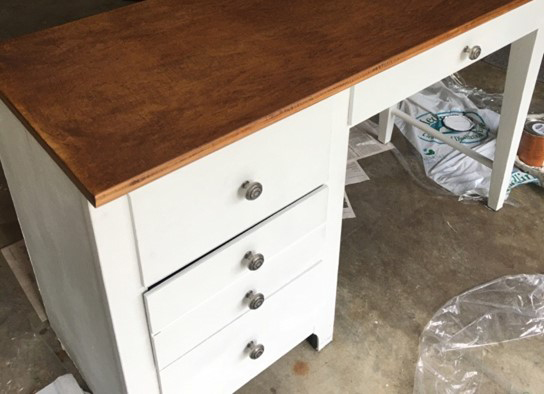 Andrew — Homebrewing
This past year I've been getting more and more into making my own beer. I like experimenting with weird flavor combinations and being able to brew my own means I can get way, way more creative than anything you can find in a store. Of course, this freedom has resulted in some great and some not-so-great beers, but I like to think I'm learning what works. For their part, my friends and family have been excellent—and patient—taste testers.
Right now, I have a Jalapeño-Harissa Saison in the fermenter – don't worry, I didn't use the whole jar of spice!