Avid Core has been certified as a Disadvantaged Business Enterprise (DBE) and small, woman-, and minority-owned (SWaM) business from the Virginia Department of Small Business and Supplier Diversity (SBSD). These certifications will help Virginia agencies and contractors meet small business contracting goals by working with Avid Core for communications and public outreach services.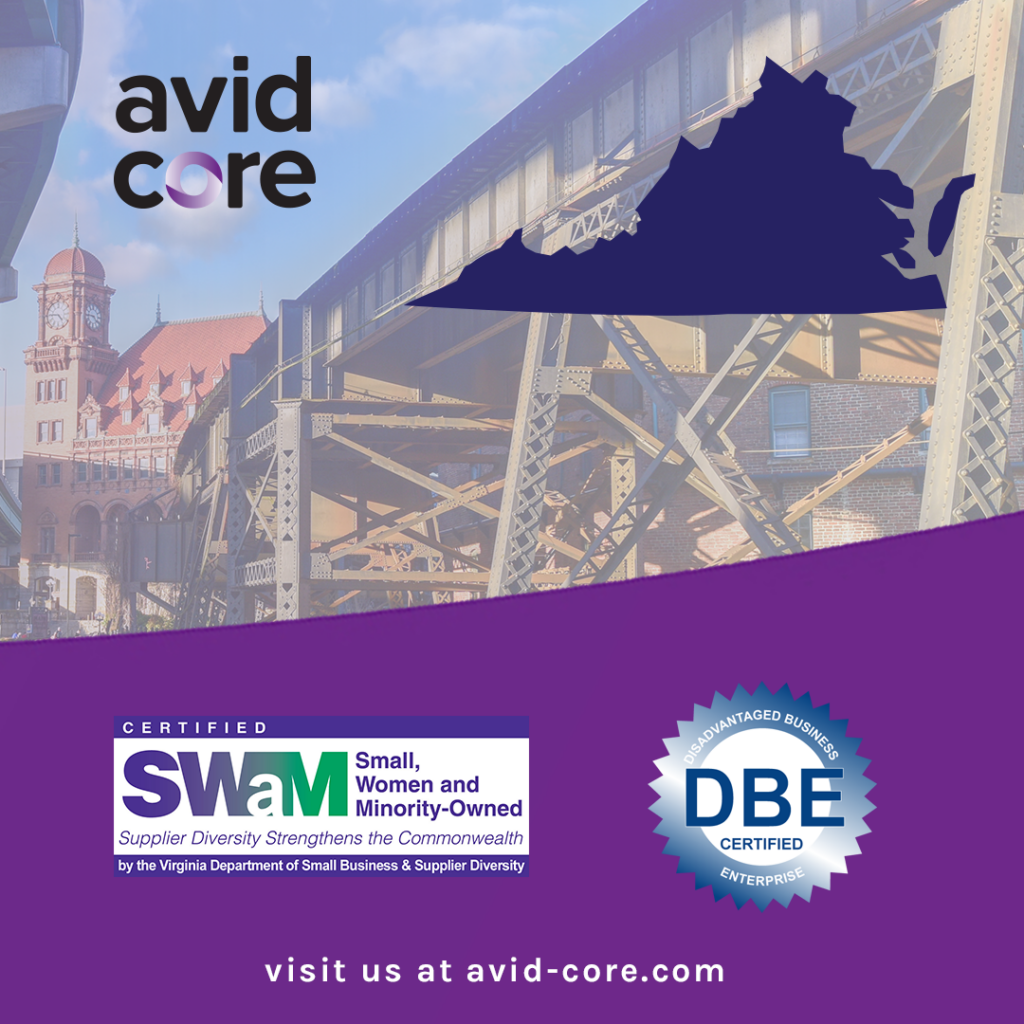 "I founded Avid Core with the vision that agencies can better engage with the public—especially underserved communities," said Virginia Quiambao Arroyo, partner and chief operations officer. "The DBE certification paves a path forward as we continue to grow Avid Core and transform the transportation public engagement process as a minority, woman-owned small business."
Avid Core's transportation qualifications include robust public engagement during the environmental planning process, assistance with communications and outreach throughout the execution of a project, community engagement strategy and Title VI plan development. Avid Core brings experience supporting the development of large infrastructure, roads, rail, and policy working with the U.S. Department of Transportation, local Virginia planning agencies, and the private sector.
Want to discuss potential partnerships or new opportunities? Connect with Virginia Quiambao Arroyo at vquiambao@avid-core.com or Amanda Roberts at aroberts@avid-core.com.
To learn more about Avid Core's transportation practice, download our project qualifications document below.