Avid (adjective) – having or showing a keen interest in or enthusiasm for something. It's more than just our company's namesake. Passion for our work and for the things we love is part of our core values. Each month we'll share some of the things we're Avid Fans of with you.
Depending on where you are in the world, fall is a time for cold weather, the lingering smell of pumpkin spice, and the warm embraces of friends and family. During the fall, there are countless traditions — both widely known and individually created — to foster the beauty and relaxation of fall. Whether this time of year brings out memories of an old family vacation, the changing colors of leaves, or just the colors orange and yellow, these traditions make the time of year special. Let us share with you some of our team's favorite fall traditions and the experiences that have stood out in our lives during the autumn months.
Trevor – Trans Allegheny Lunatic Asylum
You would think something with a name so terrifying and mysterious as an insane asylum would be the farthest thing from a favorite fall tradition, but for me, going to the annual haunted house and seeing the illuminated asylum in the background is exactly my cup of tea…or should I say apple cider? Every year, a group of friends and I travel down the interstate to Weston, West Virginia in search of an adrenaline rush like no other. Once inside the doors of the Asylum's haunted house, we have a blast screaming and running through the dimly lit hallways and spending much-needed time together. The Asylum itself has a rich history in West Virginia and is nestled right in the middle of a small town that is often overlooked. However, the tradition only continues once out of the haunted house as we always stop for dinner at a local restaurant before heading home.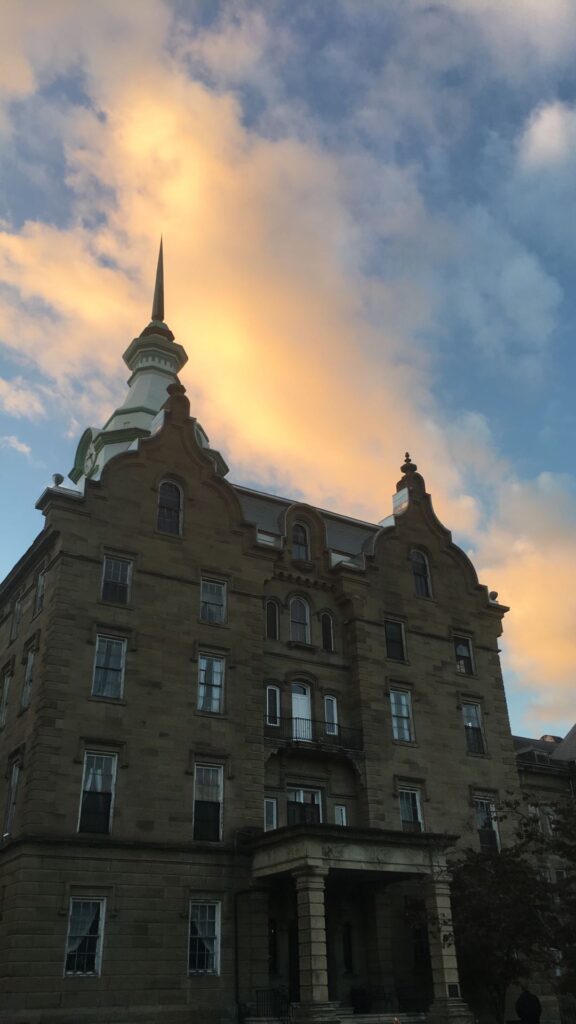 Angel – Celebrating Hispanic Heritage Month
Although a fairly new one, my fall tradition is a form of self-care for me! I like to spend this time alone reflecting on myself and my family and kick off Hispanic Heritage Month which is September 15th. For a nightcap, I would go home, do a face mask and watch Disney Pixar's Coco on the first day of Hispanic Heritage Month! I usually order (or cook if I have time) one of my favorite Dominican, Puerto. Rican, or Latin dishes and desserts and end a long busy day with a great movie and great food!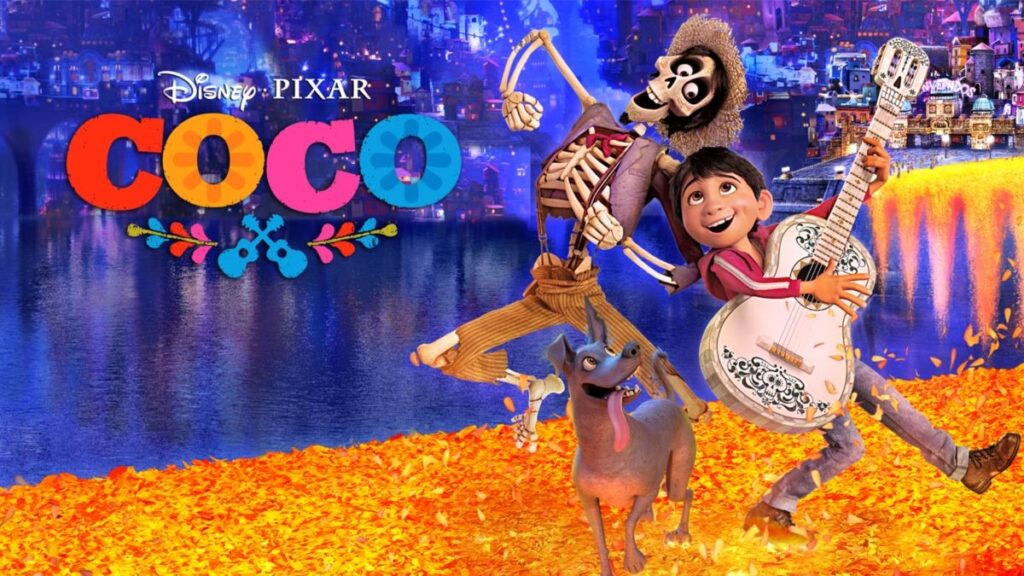 Stephanie – Apple Picking
When the air is just crisp, my family piles into the car in our favorite flannel and we drive deep into the Maryland orchards to pick apples. It sounds so basic, but it is fun for all ages. At the risk of sounding like Bubba from Forrest Gump, there's so much you can do with fresh-picked apples: eat them as a healthy snack at soccer games, dip them in honey, make pies, throw them in the Instapot to make apple cobbler topped with ice cream, great gifts for teachers and essential workers, bake apple bread, spread peanut butter on them for a healthy treat, add to salads needing a bright crunch or cut them into slices for hikes. The possibilities seem endless.
Ashley – Pumpkins at Nall's Produce
The first thing that signals fall to me is the pumpkins at Nall's Produce, a grocery store near my home that is celebrating 60 years in the community. Every year they create a pumpkin wall for photos and design Pumpkin Hill, a place to play and marvel over the many different types of pumpkins and gourds. I kick off my fall season by capturing a picture at the photo wall with family and/or friends and by buying some apple cider and at least one pumpkin spice treat!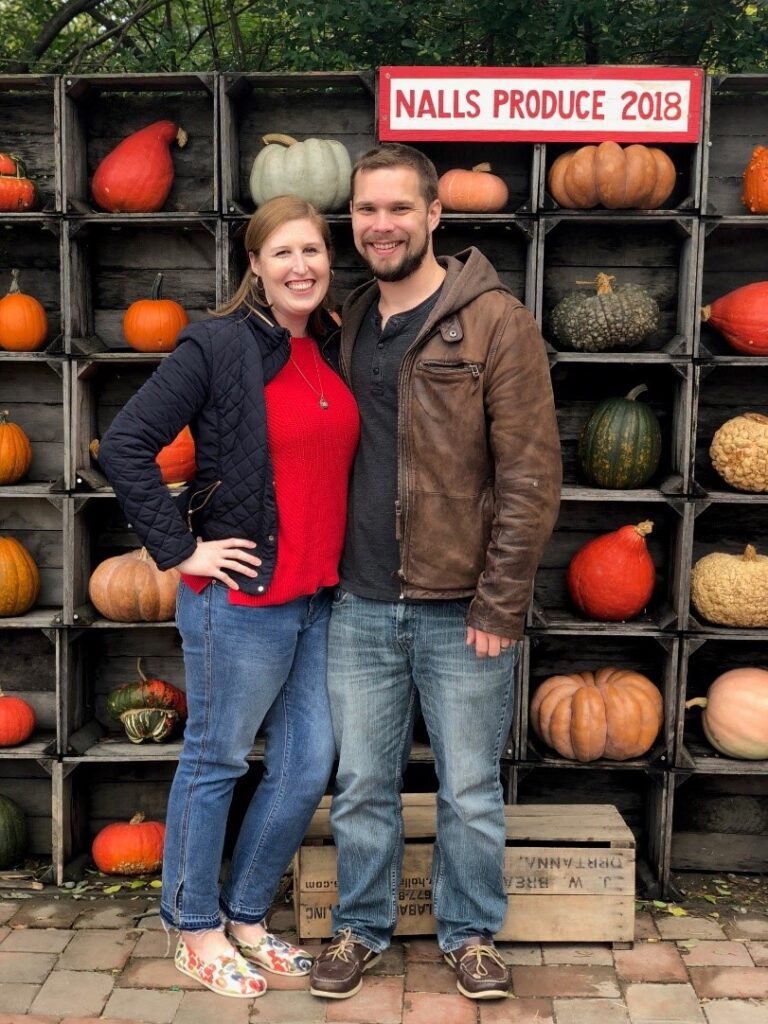 Amanda- Markoff's Haunted Forest
Markoff's Haunted Forest is a seriously scary event. You walk through a dimly lit forest trail with three of four other people and explore different scenes—a graveyard full of zombies, a pitch-black maze with monsters, a demented circus, among others. It culminates in being chased away from the forest by people with chainsaws. It has a great production value, and they are experts at catching you off guard even if you've been in past years. One year, I was running away from some dark creature towards a tree, and then the tree moved and also started chasing me! Over the years, it's become more popular, which means more crowds, but also more scary things. It's always a good time, and it benefits a good cause; the proceeds from the haunted trail go to Calleva, a nonprofit that provides youth outdoor educational programming.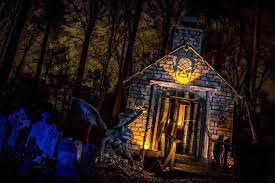 Tremayne – Decorating a Fall Tree
There are so many reasons to enjoy the fall season. The weather finally cools down, the scenery changes color, and it is the start of the holiday season. My family and I have always been excited to put up the Christmas tree and wrap gifts to place under it. We couldn't wait one year, and it was still only October, so we decided to put up a "fall" tree that started a new family tradition. I think it turned out perfectly because it matches the colors outside and makes the house a little cozier.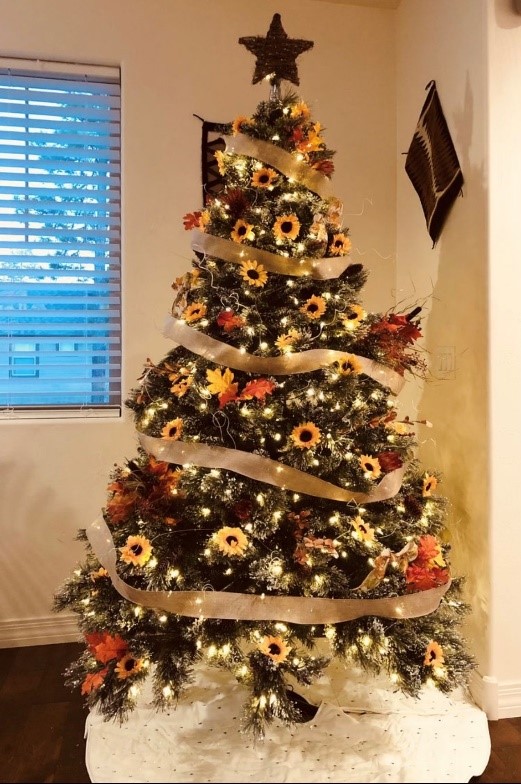 Virginia – Birthdays!
Birthday celebrations keep our fall weekends busy! My nephew kicks off the fall birthday celebrations this week followed by our oldest son (Nico), our three-nager (Selena), my dad, my husband, my brother, my mom, and close family friends! Fall also always reminds me of transitions and fills me with the nostalgia for a more "care-free" time living in New York City in my early twenties. I moved to NY in the fall of 2005 and the brisk weather brings back fond memories of the wonder, excitement, nervousness, and newness of moving to and exploring such a diverse and dynamic city….a time and place that was critical to my never-ending self-love and discovery journey.