It's considered the Super Bowl for transportation research.
Every January, the attendees rush through the streets of downtown DC with rolled up posters in hand, hotel reservations made a year in advance, and name badges with ribbons proudly displayed, many of them looking forward to snapping a pic in front of the large-lettered "TRB" sign.
Hundreds of presentations are projected on screens throughout the day; exhibit halls are filled with eye-catching booths; business cards are exchanged with VIPs at networking dinners; and let's not forget, the long day usually culminates in exclusive after-parties.
These are a few of the reasons why the Avid Core team attended the Transportation Research Board's Annual Meeting 2023, better known as TRB.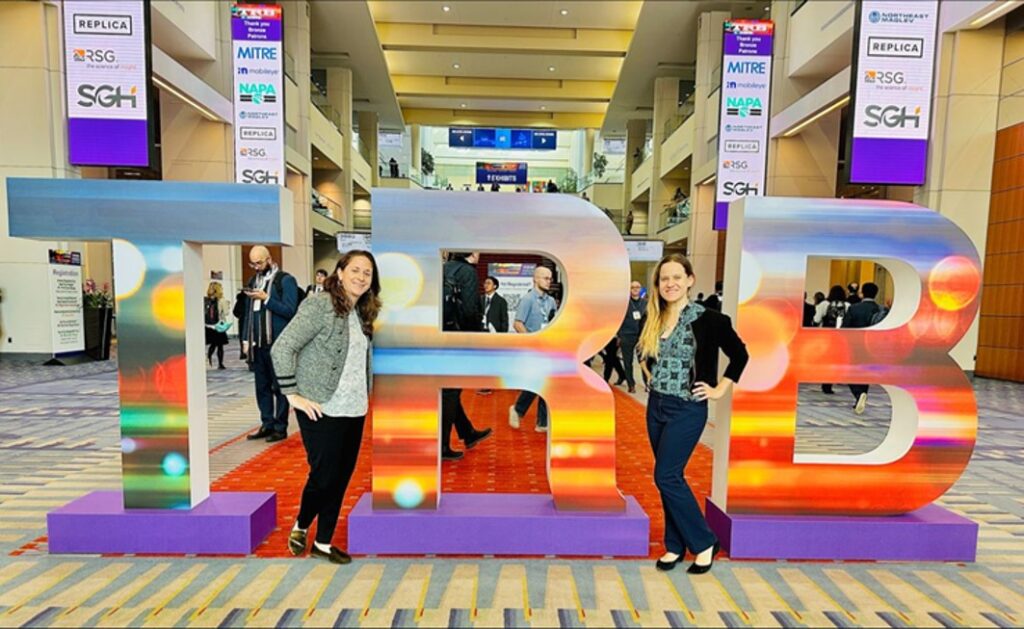 Our team has been connected to TRB since 2009. We were responsible for developing outreach materials for the Federal Highway Administration (FHWA)'s
Surface Transportation Environment and Planning Cooperative Research Program (STEP) booth and we began to understand the importance of this annual gathering of innovative transportation minds.
Planners, engineers, decisionmakers, techies, researchers, educators, and others from all over the world travel to this annual meeting. We continue to recommend the TRB annual event to our clients and partners. Now, with the recently funded Bipartisan Infrastructure Law, opportunities to modernize infrastructure are ripe.
With this in mind, we wanted to share three of our takeaways in case you missed this year's event:
1. Stay home, Colin. One of my favorite presentations focused on North Carolina Department of Transportation (NCDOT)'s creative use of social media to disseminate important safety information. Carly Olexik, chief communications officer, and Aaron Schoonmaker, social media coordinator, had the entire room laughing as they shared lessons learned on their simple, yet clever, viral campaign. This was proof that despite a limited budget, social media content can dramatically catapult the number of engagements and shares in a short amount of time.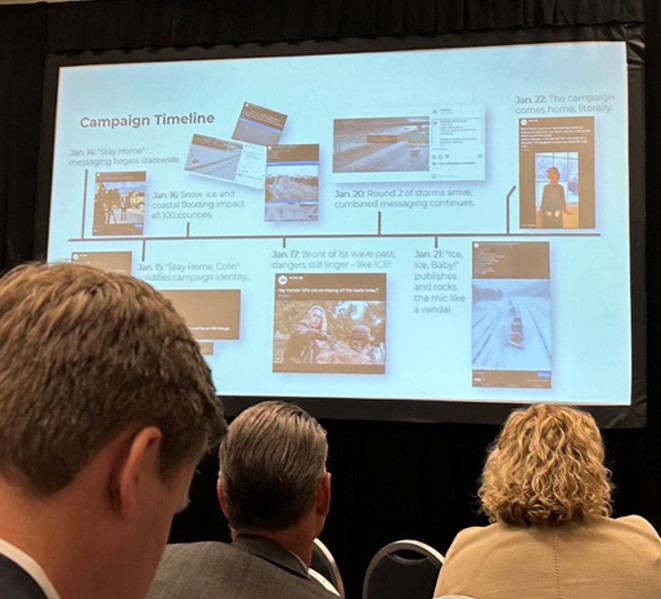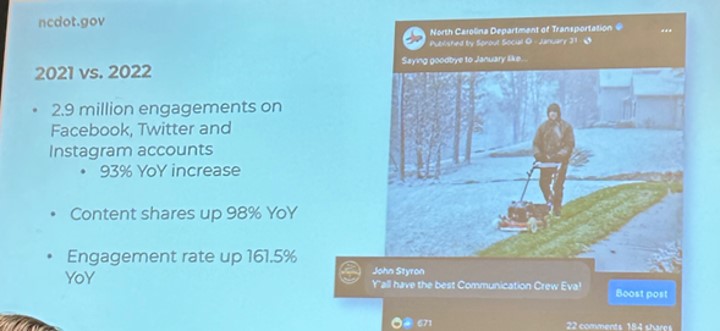 2. There's a committee waiting for you! Not sure where to begin or how to get involved? Don't worry. TRB is known for having a task force or committee that meets every person's interest area. The committees are very well organized and offer great networking opportunities. Volunteers are always welcome to present, run sessions or even help plan. Look through the directory and sign up as a friend – it's a great way to make an impact in the transportation space.
3. This is a tight knit, supportive community. Innovative minds flock from all over the world to try and solve some of the most challenging transportation-related issues. We were so happy to meet some of our clients for the first time in person, reconnect with other partners, and make new connections. Presenters are willing to discuss their research, eager to share their presentations, and are open to learning more about your suggestions. It is a very welcoming environment and you'll feel a part of it once you attend your first TRB event.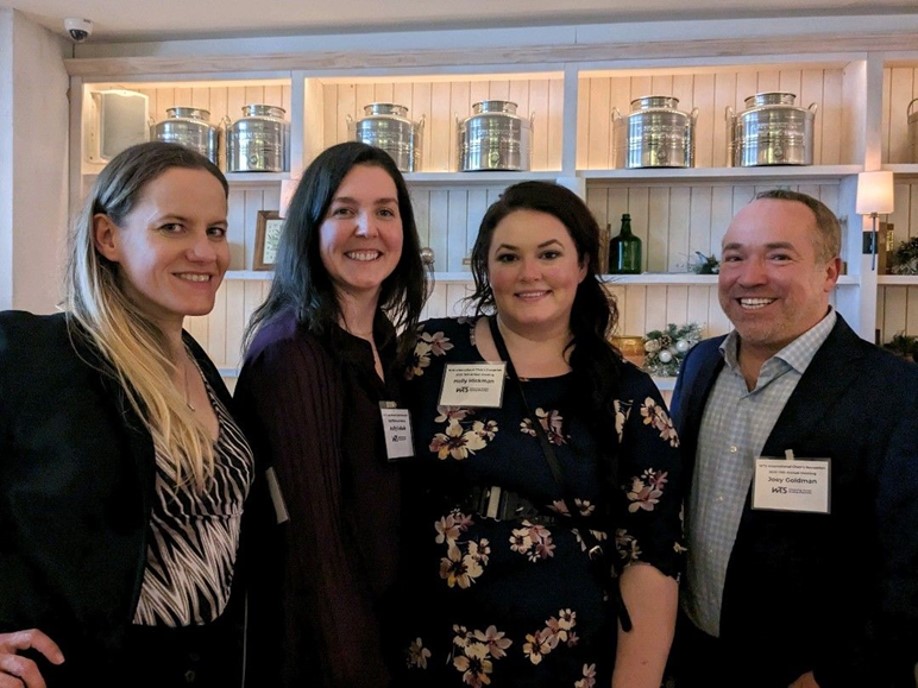 We look forward to seeing you at TRB 2024!