Global Fluency Magazine is a product of Westbridge Solutions. Each issue explores topics of diversity, equity, inclusion, and belonging. Subscribe today.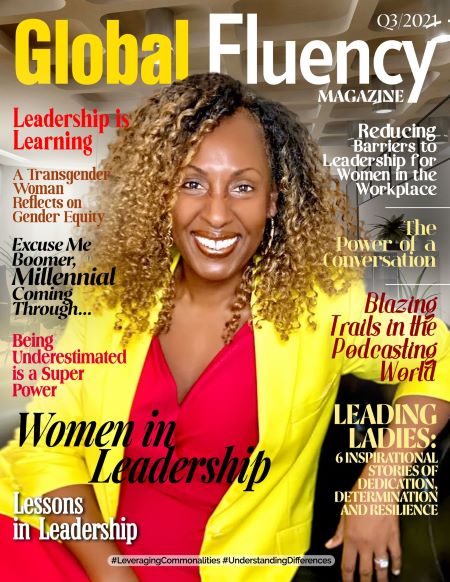 To me, being a leader means being willing to be a lifelong learner. I learn from the amazing women leaders in my life and from those I am lucky enough to lead myself.
I was honored to be asked by Berthine Crèvecoeur West, the founder and editor of Global Fluency Magazine, to share this perspective in the magazine's "Women in Leadership" issue.
For my piece, I interviewed Virginia Quiambao Arroyo, one of Avid Core's founders, Shanda Ivory, my mentor and first female boss, and Hana Chabinsky, my mentee and former intern, about what we learned from each other and what leadership means to them.
Here's a quick snippet from my conversation with Virginia:
Virginia: "I have learned so much from you [Ashley] in such a short amount of time! I think the most impactful for me is that I have to challenge myself more…It has been amazing to watch and motivated me to network more to step out of my comfort zone, which is essential to continued growth."
Ashley: "You [Virginia] always put your values into action. You've shown me how powerful it can be when people can trust you to practice what you preach, and you've built a whole business, Avid Core, on this incredible reputation."
Read more from my interviews with Virginia, Shanda, and Hana in the "Women in Leadership" issue of Global Fluency Magazine.