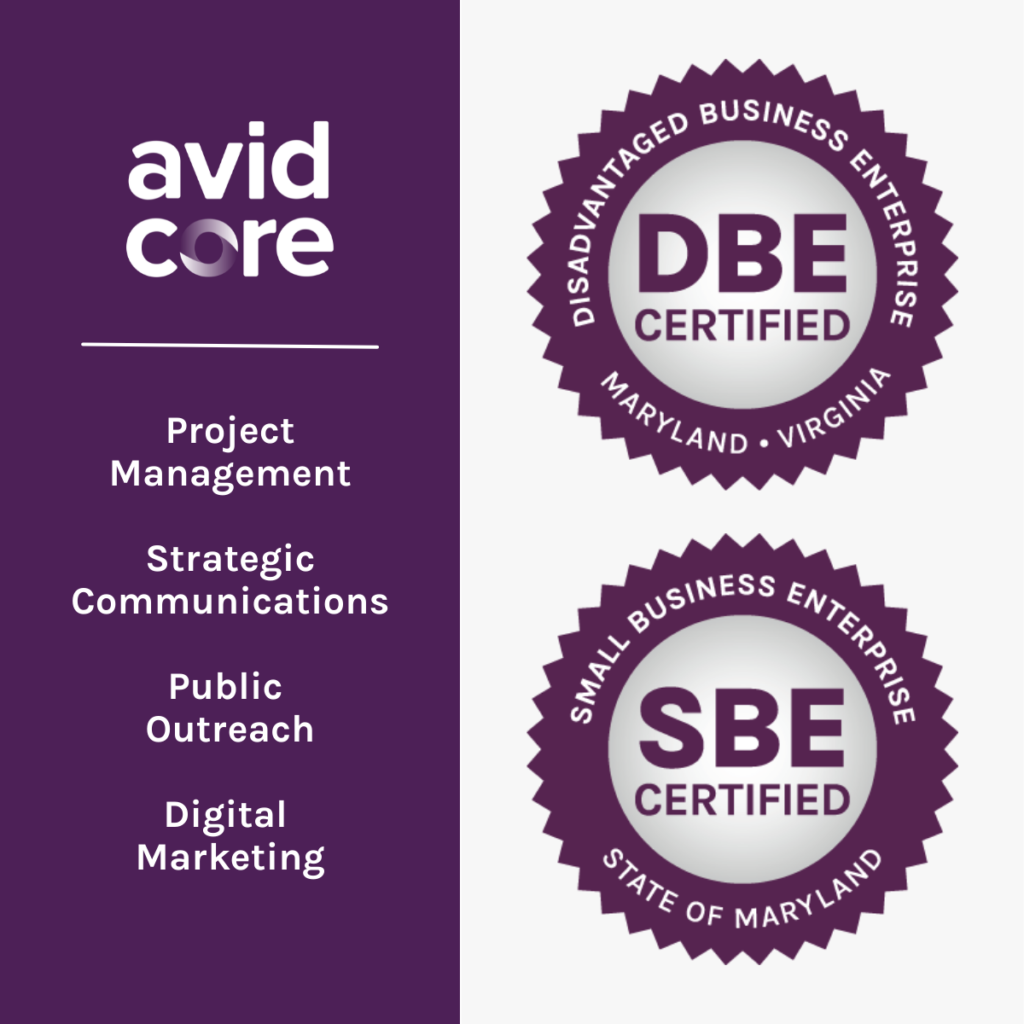 Avid Core is officially a Disadvantaged Business Enterprise (DBE) and Small Business Enterprise (SBE) firm as certified by the Maryland Department of Transportation (MDOT).
Our new certifications will expand our reach and grow our partnerships within the Mid-Atlantic region, allowing our firm to better provide award-winning services to agencies in Maryland who want to redesign the transportation planning and public involvement process.
Maryland's Minority Business Enterprise Program, which oversees the DBE and SBE programs, is thought to be the oldest in the country and it was established to help level the playing field for small, minority- and women-owned firms. By working with Avid Core, Maryland agencies and contractors can work toward the state's ambitious goals for working with disadvantaged businesses.
Avid Core's list of small business certifications and accomplishments continues to grow. We joined the Small Business Administration's (SBA) 8(a) Business Development certification program, which allows agencies to award sole source contracts directly to certified businesses, and our work developing an inclusive Community Engagement Strategy for a regional metropolitan planning organization was internationally recognized.
Want to discuss partnerships or new opportunities? Connect with Virginia Quiambao Arroyo at varroyo@avid-core.com or Amanda Roberts at aroberts@avid-core.com.